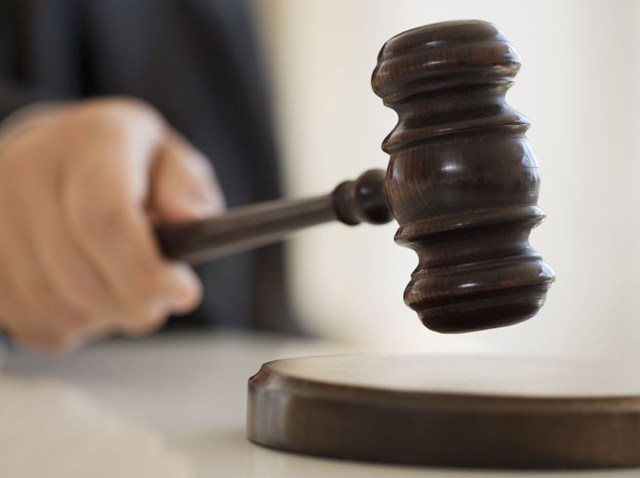 Federal prosecutors say a developer paid tens of thousands of dollars in bribes to Shelton Mayor Mark Lauretti -- including money for home repairs -- all in exchange for development approval.
James Botti paid about $20,000 for repairs to Lauretti's home and gave him cash from a safe where he kept thousands of dollars, prosecutors said Monday during day one of the federal corruption trial in New Haven. Prosecutors claim that Botti used the cash bribes to win approval for his plan to build two restaurants and a bank.
For the first time, in years, prosecutors publicly identified Shelton Mayor Mark Lauretti as the public official who allegedly took bribes from a local developer.
The disclosure comes on the first day of the federal corruption trial of property developer, James Botti, 47, of Shelton. The trial began Monday in federal court in New Haven.
The charges against Botti follow a 6 year investigation into alleged municipal corruption in Shelton that included taped telephone conversations and several people wearing wires.
Lauretti, a mayor for 20 years, has not been charged with any crime and has repeatedly denied any wrongdoing. A message was left for Mayor Lauretti on Monday.
Prosecutors said Botti, a car collector, wanted to be a big commercial developer but believed Shelton was corrupt and that he had to pay off the Mayor to get projects approved.
"James Botti bought public officials as often as he bought automobiles. Like a nice car, Mark Lauretti didn't come cheaply," said federal prosecutor, Richard Schecter. When planning and zoning officials didn't want to approve the restaurant and bank project, prosecutors claim Lauretti intervened to ensure approval.
Botti's attorney denies there were any bribes between the two men -- who are childhood friends. William Dow III, Botti's attorney, said the developer did favors for the Mayor as a friend .
"It is expected mayors are going to get their hands dirty," Dow said. "There is no shame, there is no crime, there is nothing improper about a mayor opining or entering into whether a development should go forward or not."
Copyright AP - Associated Press