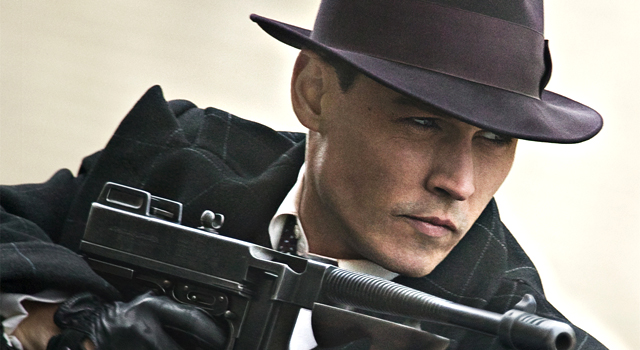 A Shelton man who told police he was inspired by the Johnny Depp movie "Public Enemies" to rob two banks for drug money will spend 10 years in prison.

Shawn Gullberg, 27, was was heavily addicted to heroin and cocaine when he decided to rob the Wachovia Bank across the street from his house in June of 2009, the New Haven Register reports.

A month later, he robbed the Bank of America branch on Trap Falls Road.

Assistant State's Attorney Marjorie Sozanski asked the judge to impose the maximum sentence of 12 years in court on Monday.

"He does have a significant criminal history and he does have an escalation toward violence. Instead of stealing by trickery, he is stealing by force and threatening," Sozanski said.
During the interrogation after his arrest last June, Gullberg told police a commercial for "Public Enemies," a movie about notorious bank robber John Dillinger, gave him the idea for how to make money for drugs quickly, according to an arrest warrant affidavit.
"Now that my mind has cleared up and the drugs have left my body, I have to face the aftermath," Gullberg told the judge during his sentencing hearing on Monday at Superior Court in Milford. "I have committed crimes because of my addiction, not because I am a menace to society."

That argument was lost on the judge, who imposed a sentence of 17 years in prison, suspended after he serves 10 years with five years' probation.