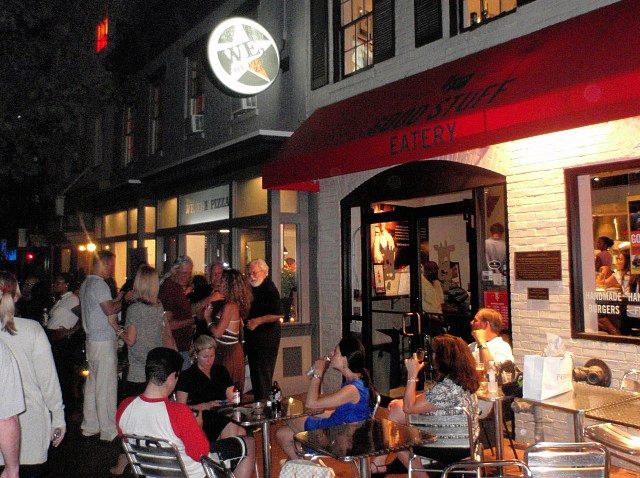 Whether it's muggy out or just plain hot, it hasn't stopped West Hartford foodies from wanting to eat dinner al fresco. But once the clock strikes 10 p.m., eating outside at night might no longer be an option and that's the topic of a town council committee meeting at 2 p.m.
The West Hartford ban on outdoor dining is rarely enforced. But the topic was revisited recently after people started flooding town center restaurants late into the evening. This surge prompted officials to remind restaurant owners last month that the 10 p.m. curb will be enforced.
This caused a great deal of debate from business owners and last week, they met with town leaders to talk about revising the zoning rule and perhaps extending the 10 p.m time.
The committee is just beginning the discussion and no changes are likely anytime soon.