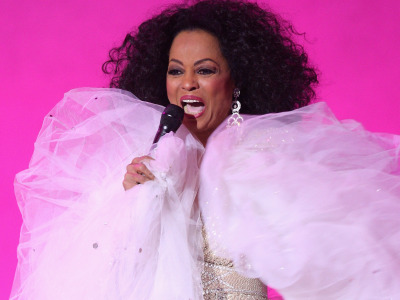 The Riddler decorated Diana Ross' kitchen, and that was 30 years ago, and her house is not as fabulous as Greenwich thinks it is, her lawyer argued on Thursday.
The Motown diva owns Quarry Farm, a $7.3 million Greenwich mansion that the town has valued at $14.4 million, but it's just not worth it, her lawyer told the town's Board of Assessment Appeals.
The 12,562-square-foot mansion, 11 bedroom, six bathroom, five fireplace house is "nothing spectacular," Melissa Klauberg told the board, according to Greenwich Time.
Ross had the house on the market for $39.5 million, but took it off and is now renting it out, the Time reports.
Basically, Ross is asking Greenwich to lower its grading of the interior, which is rated as excellent, and to lower the value on four acres of vacant land she owns on the waterfront next door to her estate.
And about that kitchen: Frank Gorshin, who played the villain the Riddler in the TV series "Batman" is the guy responsible for the kitchen.