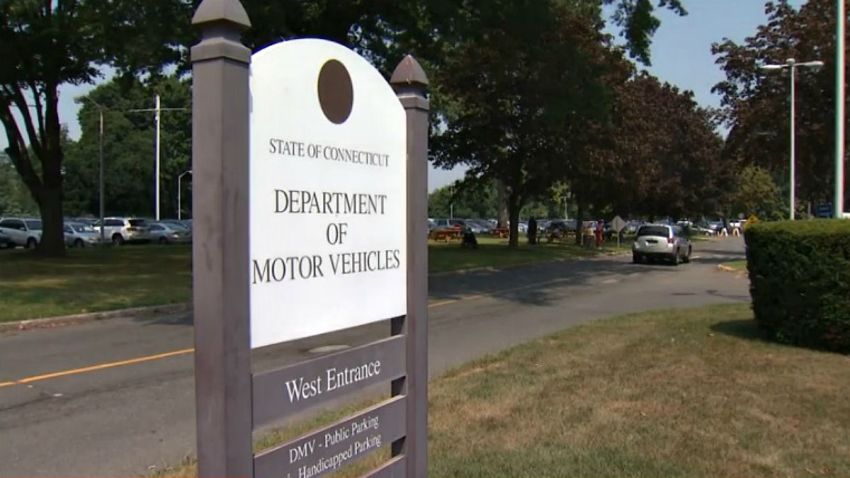 The Connecticut Department of Motor stopped taking walk-ins at 2 p.m. Friday in all its offices because of the high volume of customers since reopening after a system upgrade.
The DMV reopened Tuesday after taking no registration transactions for a week during the computer upgrade to provide more online services.
They said the system is working as planned, but customer volume has been very high. Customers have reported waits as long as four and a half hours at some offices.
The DMV said this is to get staff members out at a reasonable time after working until about 10:30 p.m. for the last three days.
High volume is also expected on Saturday, when offices open at 7:45 a.m. and close at noon.
Every customer who arrived before 2 p.m. was served, and all other appointments at the DMV were honored until the close of business at 4:30 p.m., including previously scheduled knowledge and road tests for driver licenses as well as hearings.
The new online services DMV offers at ct.gov/dmv are:
Improved registration renewal program.
Checks for items, such as unpaid property taxes, lack of insurance, delinquent parking violations, which can hold up a registration renewal and cause repeat trips to DMV.
Reprints of registration certificates from home or other computers.
Registration cancelations.
Ordering of special plates, such as vanity plates.
Ordering of replacements for damaged plates.
Electronic notification by providing customers with an option for DMV to contact them either by mail or e-mail.
Walk-in services will resume Saturday morning.