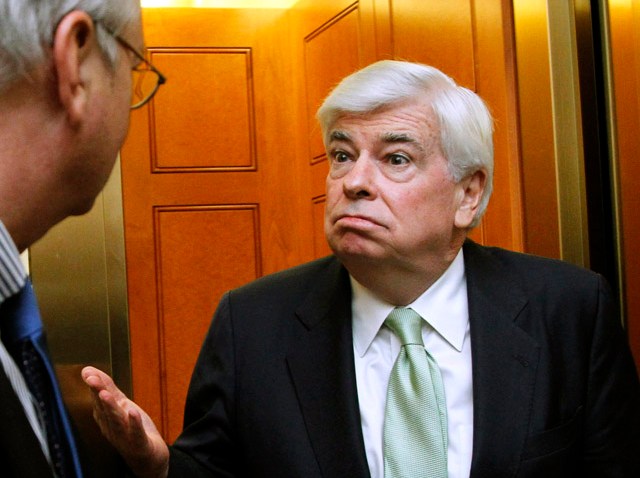 Former Sen. Chris Dodd is reportedly in negotiations to take over as president of the Motion Picture Association of America.
He's the only one in negotiations for the $1.2 million job that to run the lobbying arm for the big Hollywood studios, Politico reports.
"It's not a done deal, but he's the only one in negotiations," a "top industry official" told Politico.
Jack Valenti was the best known president of the association, but the association has "lost some its luster" since the days that politicians rubbed elbows with the association during must-see film screenings, according to Politico.
Valenti left in 2004 and Bob Pisano is interim CEO and president.

Follow us on Twitter @NBCConnecticut, on Facebook, and sign up for breaking news SMS alerts on your phone by texting "CTBREAKING" to 622669.