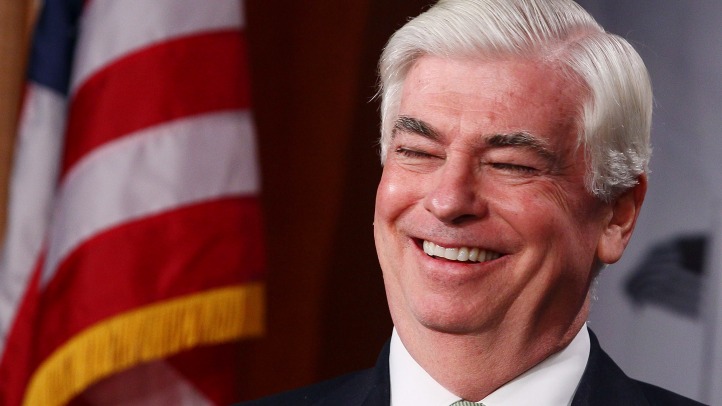 One of Gov. Dannell Malloy's many budget-cutting proposals is to reduce the state's film tax credits and former Senator Chris Dodd said the state should measure what we'd lose before making that decision.
Dodd has spent decades representing the state that is home to ESPN and several studios. As he takes over as Chairman and CEO of the Motion Picture Association of America, he warned that film companies stay in places for many reasons and they can also go places. This is a mobile industry.
"It's a great a great source of pride in this state that ESPN is located here in Bristol, with thousands of jobs, not to mention all the benefits the state accrues as a result of their presence here, so you want to measure those things as you make decisions about what we're willing to cut back on and what we may lose in the process."
The MPAA is best known for being the lobbying arm of the film industry, but Dodd will not be lobbying Congress, at least right away, because of the restrictions on former Congress members lobbying federal officials right away.
"It's against the law," he said. "There's a 24-month cooling off period."
The MPAA represents 2.5 million people in the United States and Dodd is excited about working on the issues facing the film industry, including piracy, intellectual property and market access.
Dodd spoke about his new role while speaking with reporters in Cromwell, where the Connecticut Council on Disabilities honored him for his work on behalf of people with disabilities and their families.
Dodd, who plans to keep his house in Haddam, begins his new role on St. Patrick's Day, a day he chose as his start date.
"I like a good Irish beginning," he said on Wednesday.