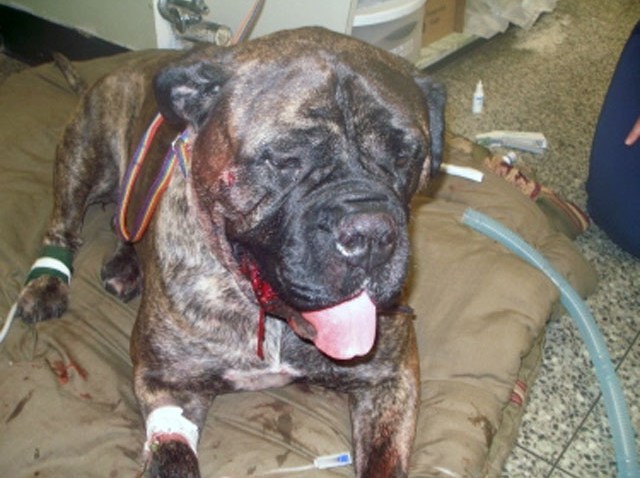 Sasha was rescued from her burning home in East Haven on Monday, but her injuries went beyond anything that happened in the blaze.
The 2-year-old bull mastiff, named Sasha, had been shot in the jaw.
Acting Chief of Police Gaetano "Guy" Nappi told the New Haven Register that she was bleeding profusely.
Now, Sasha in the care of the the East Haven Animal Shelter and the tab to care for her is $8,000, which is more than twice what's left in the animal control budget for veterinarian services, the East Haven Patch reports.
On Thursday, the East Haven Animal Control Officer Owen Little and Ken Aldridge, Director, Central Animal Hospital will be announcing fundraising activities for "Sasha."
That fire on Warner Road, officials told the Register, had been set, and a cat was killed in the blaze.
A fund has been set up at East Haven Animal Shelter. Call (203) 468-3249, or send checks directly to Central Animal Hospital, 843 State St., New Haven, CT 06511.