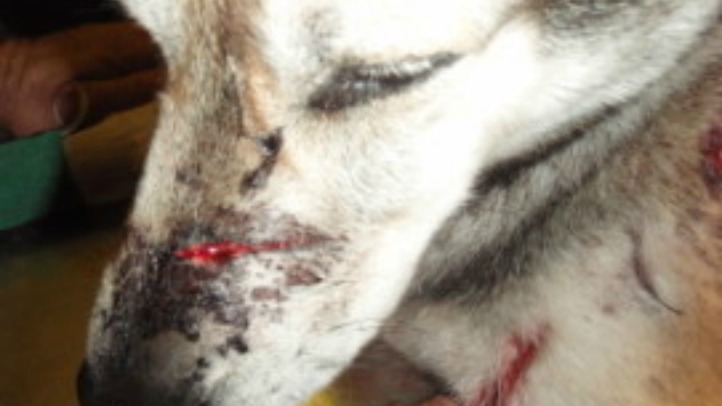 Last Friday, Catherine and Kenneth Fox were found dead inside their Milford home in an apparent murder-suicide. But they weren't alone that day.
Rocky, the family dog, was also in the house and stabbed several times and The United Way of Milford is stepping up to help him.
"This was one of the worst," Rick George, director of animal control for the city of Milford, said. "Surprisingly he walked out. He came out very gently on a leash, considering the trauma he has seen and been given to."
Since then, Rocky has undergone several surgeries and faces several more.
The bills are racking up, and are more than the couple's 19-year-old son Eric can afford. The United Way is collecting donations to help pay for thousands of dollars in vet bills that will help Eric Fox keep his dog alive.
"I know that the dog is about all he's got now of his family, and obviously he's really pulling for it and so are we," said Gary Johnson, President and CEO of the United Way.
Donations can be sent to:
United Way of Milford
P.O. Box 221
20 Evergreen Ave.
Milford, CT 06460