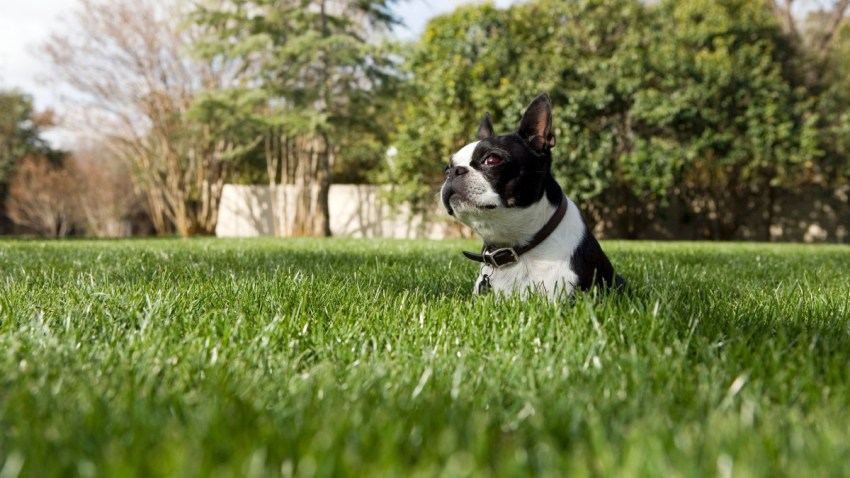 A Boston terrier named Brady has had quite an adventure after running away from a Manchester couple's campsite in Delaware.
But, thanks to a group of Boston terrier lovers online, Twitter, Facebook, news stories and some determined fishermen, Brady's back with Chris and Kathie Gagne.
It all started with a trip to Dover International Speedway last weekend.
The Gagnes, of Manchester, brought their two dogs to watch the NASCAR races.
But, while they were at the site on Saturday, a German shepherd scared little Brady, and he ran off, WhoWon.com reports.
Without the dog, named after Patriots QB Tom Brady, they vowed not to leave.
They distributed fliers and Delaware television and radio stations ran the story, according to WhoWon.com.
Over the next few days, there were reports of Brady sightings, but on Wednesday morning, two fishermen spotted Brady and caught him, according to WhoWon.com.
The Gagnes say they were overwhelmed by the support they received from the community while their dog was missing, including offers of food or a place to stay.
They say they might come back to Dover, but next time they won't bring their dogs.