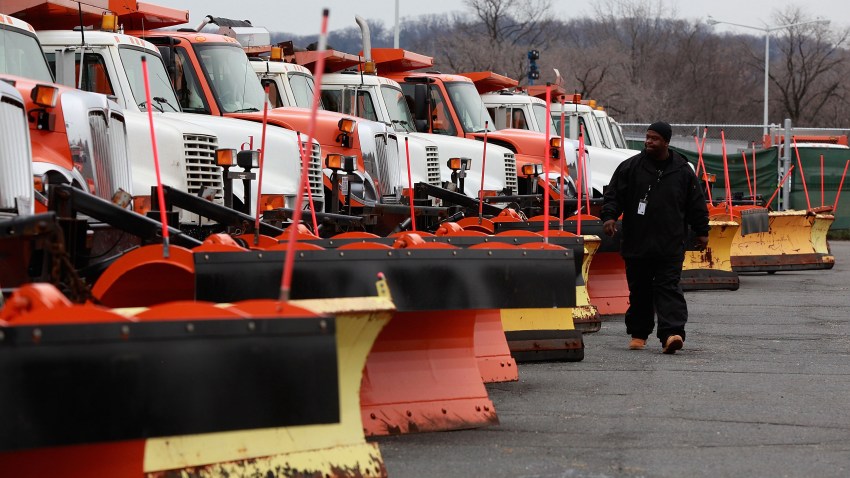 The ice scrapers had to come out at some point, but when McAndrew Vernon got off work in Manchester Monday night, he wasn't expecting to have to scrape a layer of ice and snow off his car.
"I was expecting this last week actually, the last couple of days. But definitely not today. It was pretty warm out," Vernon of Bloomfield said. Midday temperatures in the 40s plummeted as night fell.
Puddles and wet pavement from Sunday's soaker started to freeze and then it started to snow in some places across Connecticut, sleet in others. That prompted Department of Transportation officials to call in plow truck drivers.
DOT trucks were filling up with road salt in East Hartford and across the state.
"Right now we're out there treating the roads trying to prevent that from freezing," said DOT Storm Monitor Rick DeMatties. "So far we've had some icy spots here and there that police have been calling in and we've been responding to those."
At the DOT Operations Center in Newington, traffic cameras allowed a good look at road conditions in areas around the state.
As many as 300 truck drivers were called in by 7:30 Monday night, with more on standby to make sure the roads are safe for the morning commute.
"We'll probably have a contingent of trucks out all night long we want to make sure that rush hour goes well without any slipping and sliding," DeMatties said.
For the complete forecast, click here.