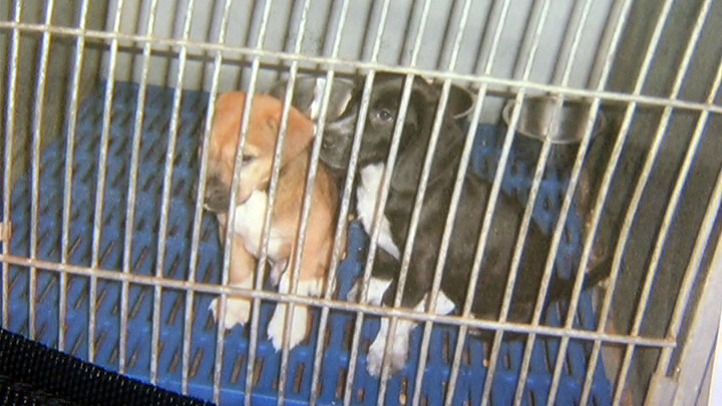 Police have removed dozens of sick animals from a Canton home and have arrested their owner.
Officers responded to 14A Center Street in the Collinsville section of Canton around 4 p.m. Tuesday after receiving reports of dog fighting, police said.
They did not find a dog-fighting ring, but did find three dozen animals, including 15 to 20 dogs and several cats. Many were dehydrated and malnourished, according to police.
Jessica Yazmer, 28, was charged with one count of cruelty to animals and more charges are possible, police said. She was taken to the hospital for an evaluation.
According to Yazmer's Facebook page, she studied animal sciences at UConn. Neighbors said Yazmer rescued the animals and was nursing them back to health before placing them in caring homes.
The animals were taken to a variety of veterinary clinics to be treated.