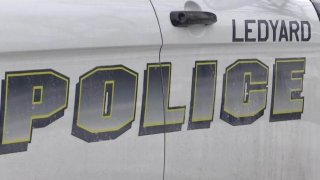 A Hartford resident is accused of striking a police officer who was outside a cruiser in front of Foxwoods Casino in Ledyard in June and has been charged.
The Ledyard police officer was outside his cruiser for a vehicle stop on Route 2 in front of Foxwoods Casino at 4:11 a.m. on June 12 when he was struck.
Police said they identified the suspected driver with help from the Mashantucket Tribal Police detective division and charged the suspect with striking an officer with a motor vehicle and failure to move over for an officer.