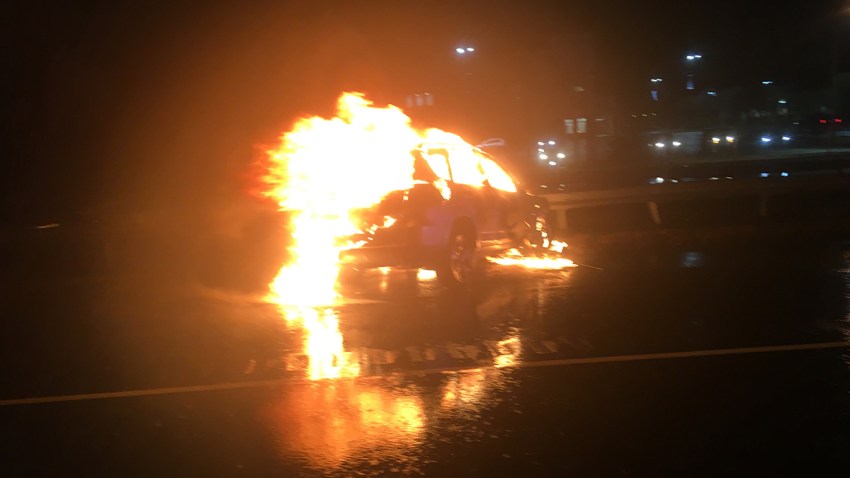 A driver escaped a vehicle on Interstate 95 South in New London Monday night, just before it burst into flames, according to the New London Fire Department.
It happened in front of the Chili's restaurant around 9 p.m. and officials said the driver hit a guardrail.
When firefighters arrived, the Toyota Rav4 was engulfed in fire and leaking gasoline, which made firefighting efforts challenging, according to a news release from the fire department. Foam was used to extinguish the flames. The driver was not injured.
One firefighter suffered minor facial injuries and was taken to Lawrence + Memorial Hospital in New London for treatment, according to the news release.