A blast of cold weather is on the way to southern New England by Thursday but will we have any snow to go along with it? Don't get too excited just yet.
There are two systems we'll be watching - one on Friday and another later Saturday. Most of our computer models show misses. As the cold builds in the jet stream is going to sink south and effectively keep the storm track well south and east of us. While we could see a few flurries or a period of light snow on Friday the storm to watch is over the weekend.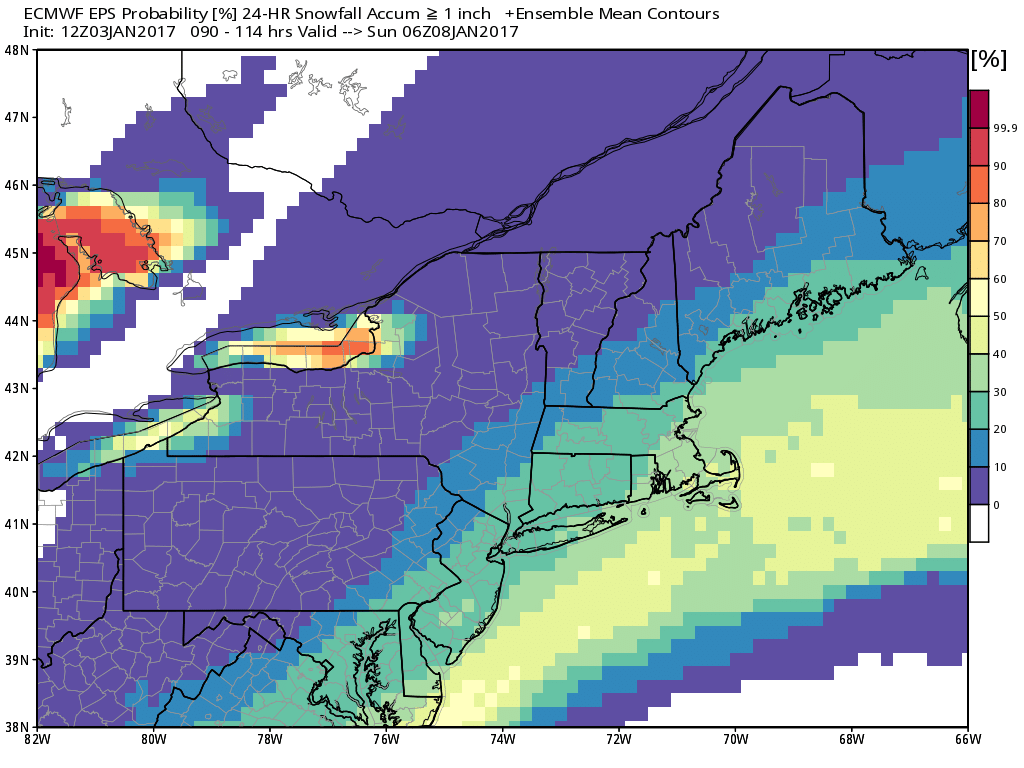 The European model is the most amplified with the Saturday system. Taken at face value the European model would deliver up to 6" of snow to Cape Cod and a bit of accumulation to southeastern Connecticut. This solution is an outlier, however. The European ensembles show a range of solutions including a total miss to some minor accumulation. If we look at all 51 computer model solutions off the European Ensembles about 1 in 4 of them produce over 1" of snow - not exactly big odds but enough to watch it. The odds of over 3" of snow are closer to 1 in 10.
While snow is less than certain we are certain of a big temperature drop. Nothing record breaking or unusual for January but it will turn pretty chilly. Both the European and GFS models show a stretch below freezing for a good 72 or 96 hours.