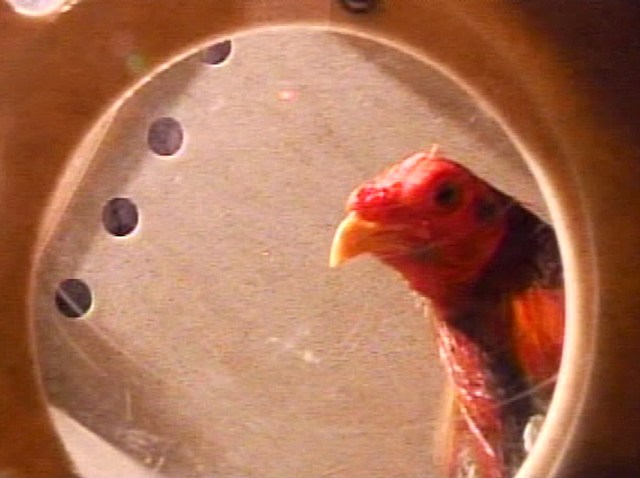 Cops went to Woodside Street in Manchester on Monday looking for drugs and knew they might also encounter some fighting gamecocks.
The investigation started a month ago. There were reports of drug activity at the home.
They also learned that cockfighting activity might be going on there too.
During a raid on Monday morning, police found marijuana, cocaine, $2,200 in cash, 11 gamecocks groomed for fighting, more than 100 sets of fighting spurs and two hens, according to a press release.
Felix Martinez, 65, was charged with several drug charges and 13 counts of animal cruelty.
Carmen Martinez, 48, was arrested on drug possession charges.
This is the second bust they made at this house. Two years ago, the East Central Narcotics Task Force went to the same house with a search warrant and found what eight live gamecocks, hypodermic needles, bird supplements, fighting spurs, a scale to weigh the birds, two slot machines, and what appeared to be blood-splatters, police said.
They also found drugs, a scale, suspected drug balance sheets and drug paraphernalia. They arrested Felix Martinez, who was later convicted of possession of cocaine with intent to sell.
Police have busted cockfighting rings across the state in the last couple years. In Harwinton, police found hundreds of fighting birds in July. The most bizarre bird-fighting bust had to be a finch-fighting ring in Shelton last year.