Leaf peeping season is nearly here and the big question revolves around the dry weather of the past few months and if it will impact the fall color.
Since May of this year, much of the state has been dealing with abnormally dry conditions, according to the United States Drought Monitor. At times during the summer, some areas had a moderate drought.
Currently, the state's two climate sites have more than a month's rainfall deficit so far this year. The deficit in Windsor Locks is 4.2 inches and in Bridgeport, it's 5.4 inches.
"The dry weather will have an impact on the foliage, there's no question," said Christopher Martin, state forester for Connecticut's Department of Energy and Environmental Protection.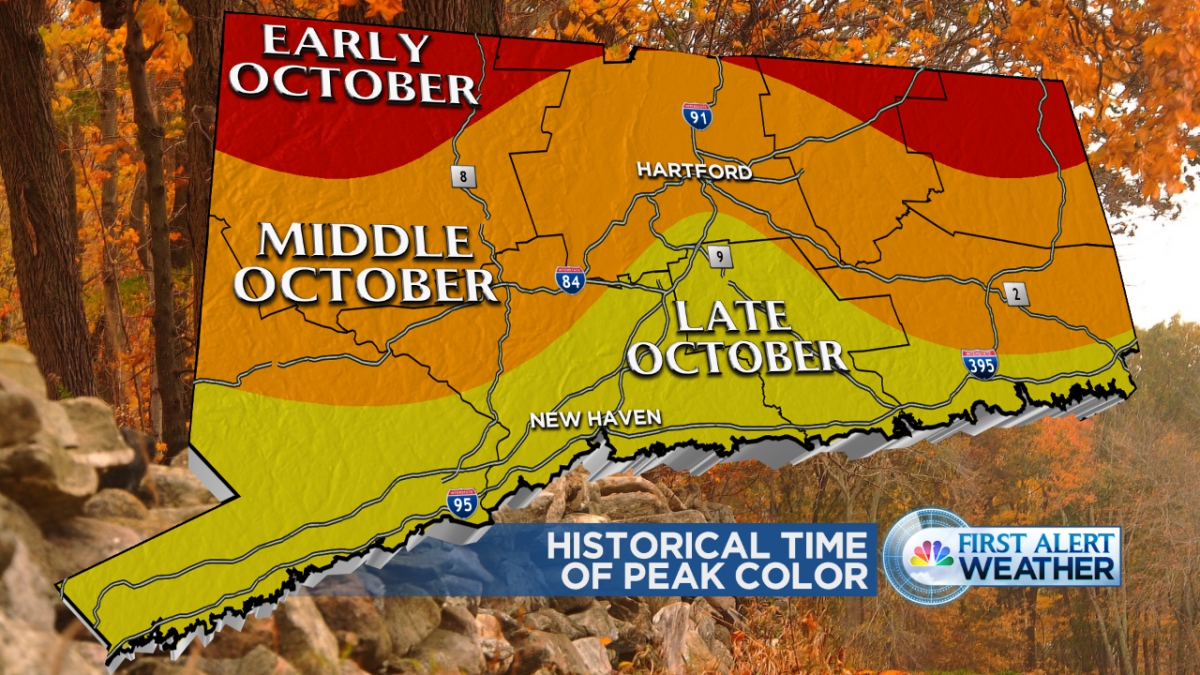 But that's not exactly cause for concern. According to Martin, tree location matters when it comes to determining the impact of a low-end drought.
Martin said trees along road cuts, where the vegetation and soil are shallow, have already started shutting down for the winter.
"In the forested settings and the deeper, more fertile soils, you're still able to tap into literally the ground water," Martin said. "Although it's dry [and] aquafers are starting to drop, we haven't seen dramatic loss in ground water elevation, yet."
So while a tree in downtown Hartford might be less vibrant this year, a forest in Litchfield County should be fine.
Historically, Connecticut sees peak foliage throughout the month of October, first in the northwest and northeast hills and last along the shoreline.
Martin said peak color will occur earlier this year, and it won't be as concentrated in terms of season length.
"There's lots of opportunity to get out and about, get a hike in," Martin said. "When we have these weekends that are balmy still, no wet weather to hold anyone inside, there's definity no excuse not to get out into a state park."
Stay with the NBC Connecticut First Alert weather team throughout the fall for the latest on the foliage and if any storms will impact the progress of the fall color.