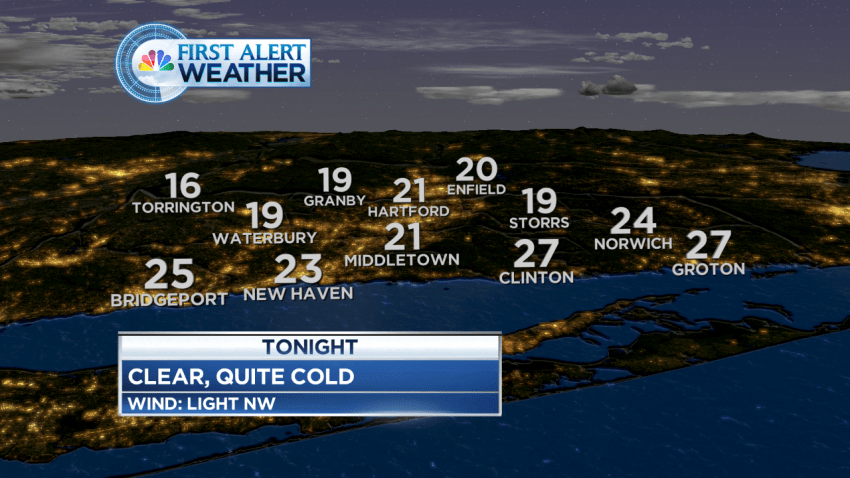 A strong area of high pressure will dominate Connecticut's weather through Thanksgiving, making for dry road conditions.
High temperatures will start out on the cold side to start the week, but turn mild just in time for Thanksgiving and Black Friday.
It will be very cold tonight. Low temperatures will be in the teens and lower 20s. It will be a great night for snow making at local ski areas, but the cold is certainly not sustained.
Tomorrow will be mostly cloudy, the result of lake effect snow downwind of the Great Lakes. It will be dry in Connecticut. Temperatures will rise into the upper 30s and lower 40s.
An unusually strong area of high pressure will be overhead for the busy day of travel on Wednesday, and that means no weather issues on the roads. The sun will be shining and high temperatures will range from the lower to upper 40s, which is seasonable.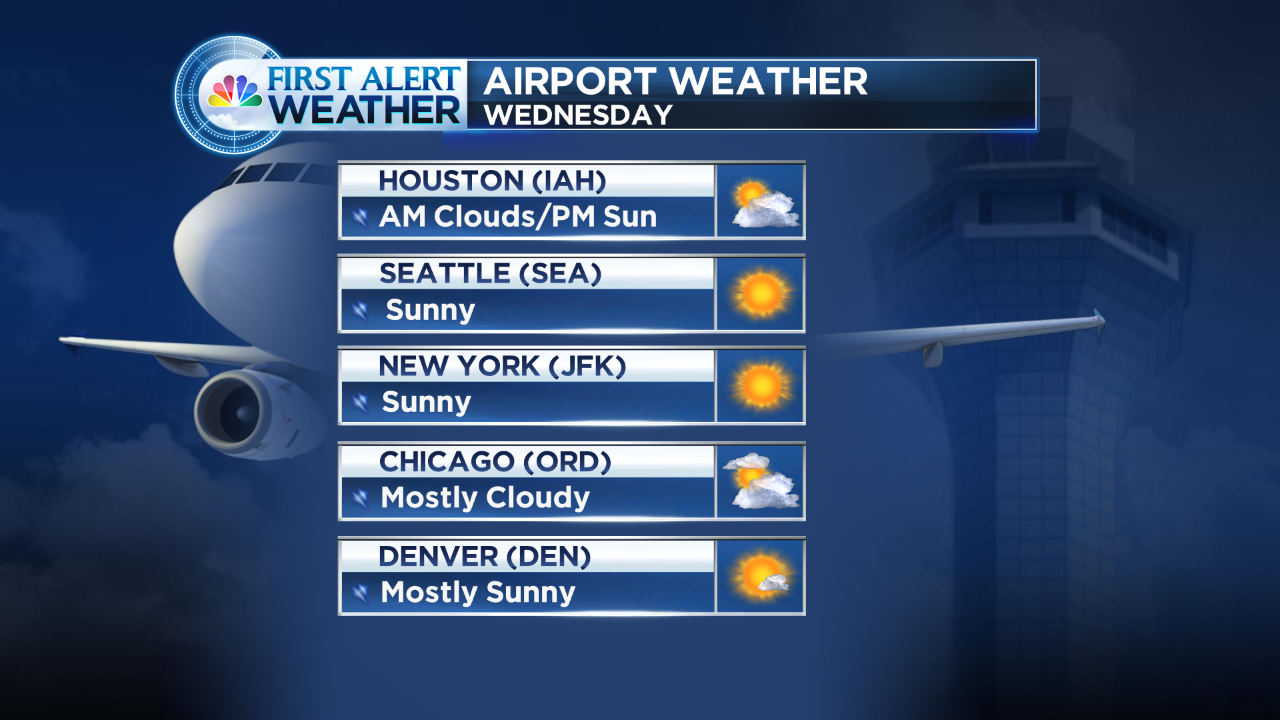 Thanksgiving temperatures will be above average, with highs ranging from the lower to middle 50s. More clouds than sunshine are expected, morning fog is possible and there can be a sprinkle. Otherwise, the day will be dry but gray.
It will be warm on Black Friday with high temperatures near 60 degrees and lots of sunshine.
Average temperatures this week range from the lower 30s for lows to the upper 40s for highs.
The next weather-maker is a cold front in the Friday and Saturday time frame. Right now, a few showers are possible Friday night. The timing will be fine tuned as the event nears.
The weekend will host change, from mild to cold. While Saturday could very well still be above average in the 50s, Sunday will likely be colder, with high temperatures barely cracking the 40s.
There are indications of a storm impacting the northeast early next week. Travelers should keep that in mind. Given the time of year, should the storm hit, it could be rain or snow.