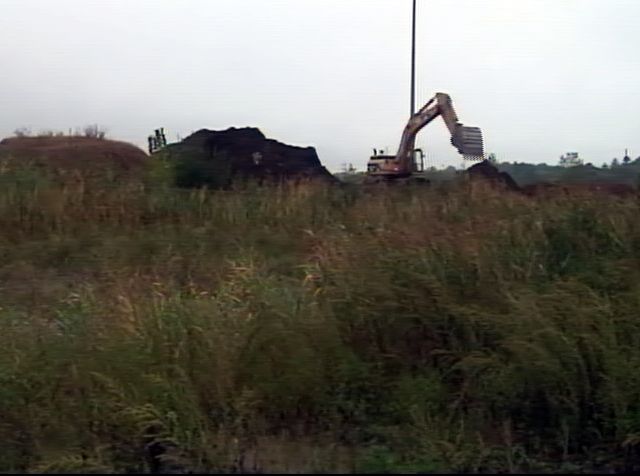 Beyond the gate off State Street in Hamden sits Tire Pond. The 29 acre piece of land was once polluted with millions of tires, and now neighbors say it's being polluted again.
"The battle we have going on now is with the DEP, who's supposed to be protecting us, not polluting us," said Joan Maseruk of North Haven.
Tire pond straddles the North Haven/ Hamden line. The DEP took it over 10 years ago and is now working to clean it up by burying the old tires deep underground. The dirt they are using to do it though is coming from the Newhall clean-up project in Hamden.
It's the same dirt that's too toxic for that neighborhood. "I think they have a lot of nerve, dumping it on our tire pond which is abutting the Quinnipiac River," said Maseruk.
Many in North Haven say they are worried about the environmental impact and their health. The DEP, however, says the soil shuffle is legit. Apparently, just because soil isn't suitable for residential use, it's okay for Tire Pond. The main reason for that is because the soil meets all commercial standards.
"This means it doesn't have to be perfect topsoil that you would expect to see at a residential property of at a school, but it does need to be of a good enough quality to meet what is expected at places like shopping centers," said Diana Duva, DEP.
Duva admits the long-term care and monitoring of the property is the responsibility of the landowner who is currently in civil and criminal battles with the state.
Maseruk says she will rally her neighbors in time for the North Haven Inland Wetlands Commission on October 6th. At that meeting, the DEP will continue its public hearing on the matter.