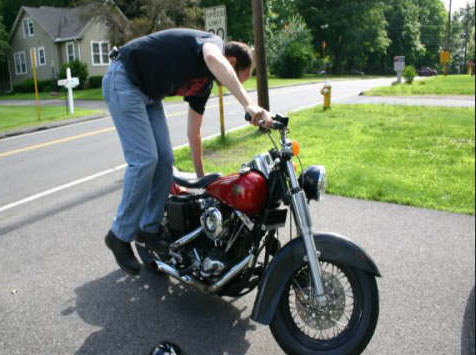 Getting older is hard, especially when you're young.
More and more young men are feeling the aches and pains that were once associated with old age.
"I had been involved in restoring an old motorcycle and while I was getting it tuned properly I was doing a lot of kick-starting and I started feeling a sharp pain in my hip," said Cheshire attorney, Scott Jelescheff, who has recently found walking up the stairs to be a painful obstacle.
Jelescheff's pain was a form of early arthritis caused by a condition called femoroacetabular impingement, also known as FAI, which puts too much friction on the hip joint.
"I was having trouble walking. I stopped walking my dogs. I dreaded stairs," Jelescheff said.
Dr. Michael Meneghini, an orthopedic surgeon at UConn, has seen men in their twenties suffering with symptoms similar to Jelescheff's.
"This is a relatively new diagnosis or a new evolution of arthritis that we didn't know occurred and we're now recognizing arthritis years before it happens in a pre-arthritic state if you will," Meneghini said.
Men, particularly those who are athletic or engage in aggressive activities, tend to experience the problem, he said.
"The patients will present with pain sometimes flexing their hip. Sometimes going up and down stairs. Sometimes squatting down playing with their kids -- those kinds of activities. They'll notice they'll get pain in their groin or pain in the outside of their hip," he said.
Jelescheff, who was a new father when the pain started, worried about the impact it would have on his relationship with his son.
"I lost the ability to bounce him and up and down and I was concerned. As he was beginning his walking career, my walking career was going to be ending," he said.
As a new father needing help, he took action and scheduled an appointment with Dr. Menghini.
Often, cortisone injections will alleviate arthritis pain, but for more serious cases like Jelescheff's, surgery is the best option.
The recovery was tough but well worth it, he said.
"It happened at a point in my life where I've got a lot of future plans. And a lot of my future plans involved walking and other physical activity, so I couldn't let it go on any longer," he said.
Now, nearly pain-free he's able to focus on his son's walking, not his own.