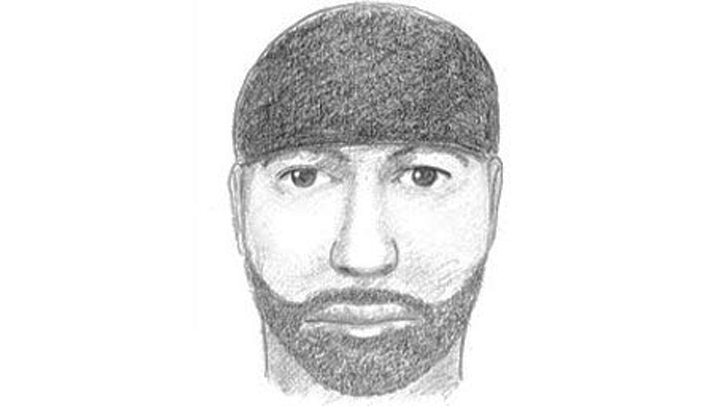 Less than a week after putting up billboards to help find the man officials call the "East Coast Rapist," U.S. Marshals have the man they believe is responsible in custody in New Haven.
Aaron Thomas, 39, of New Haven, has been identified as the "East Coast Rapist" suspect and the Special Investigations Unit of the New Haven Police Department arrested him.
The "East Coast Rapist" has been terrorizing women up and down the East Coast since 1997 and police have used billboards and Web sites to try and catch him. This break, law enforcement authorities said, came from a discarded cigarette.
Prince William County Police Department came up with a lead of man in New Haven yesterday, law enforcement officials said, officials followed the man.
When he threw a cigarette in street, police and marshals picked it up, sent it for DNA testing and it matched DNA linked to 5 of the 12 sexual assaults or attempted assaults in New Haven, Cranston, Rhode Island. Maryland and Virginia, law enforcement officials said.
Thomas was taken into custody while he was in his home by the U.S. Marshal's Fugitive Task Force.
The East Coast Rapist attacked his first victim in February 1997 in Maryland, according to the FBI. He was on a bicycle and approached a 25-year-old woman as she walked home from work. He began a conversation but then pulled a gun, forced the woman into nearby woods, and raped her, police said. On Jan. 10, 2007, he attacked a woman on Smith Avenue in New Haven.
The details on the EastCoastRapist.com Web site are chilling.
The man broke in through an unlocked apartment window just before 1:30 a.m. and entered the bedroom, where the woman slept and her 11-month-old son was resting in his crib.
He threatened to kill the baby, placed a pillow over the woman's face, raped her and then scolded her for leaving the window unlocked with a baby inside, the Web site says.
This was a major case after the man eluded authorities for 14 years, attacking women who are black, white and Hispanic.
He often approached his victims outdoors on foot and threatens them with a weapon -- usually a knife or a handgun, police said. Sometime, he has worn a black mask or hooded sweatshirt to conceal his face.
He made the women believe he's been robbed and asks for money, but did not take money after the assault is over, police said.
New digital billboards that include composite sketches of the man were running in Connecticut, Maryland, Rhode Island and Virginia, as well as the neighboring states of New Jersey, New York and Delaware.
Police placed hope in the billboards and the new Web site, East Coast Rapist.com which helped police develop leads.
The attacks happened on:
Feb. 19, 1997, in Forestville, Maryland
Aug. 20, 1997, in Suitland, Maryland
July 3, 1997, in Temple Hills, Maryland
Jun.19, 1999, in Alexandria, Virginia
Jan. 13, 2000, in Alexandria, Virginia
Nov. 20, 2000, , in Alexandria, Virginia
May 24, 2001, Leesburg, Virginia
Aug. 16, 2001, in Temple Hills, Maryland
Dec. 28, 2001, in Alexandria, Virginia
Nov. 28, 2006, in Cranston, Rhode Island
Jan. 10, 2007, in New Haven, Connecticut
Oct. 31, 2009, in Woodbridge, Virginia
New Haven Police along with other agencies involved in the investigation will be holding a press conference on Saturday at 10 AM in front of Police Headquarters.