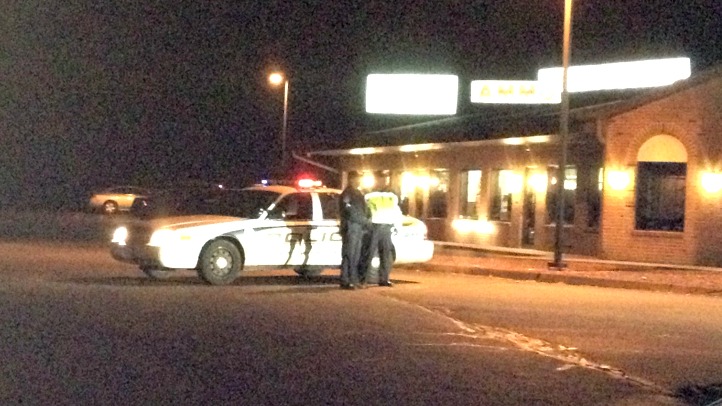 The East Windsor store that sold the gun used in the Sandy Hook Elementary School shootings also sold the guns used in the 2010 mass murder at Hartford Distributors, Inc. in Manchester, the Hartford Courant reported.
Agents from the Bureau of Alcohol, Tobacco, Firearms and Explosives raided Riverview Gun Sales on Prospect Hill Road Thursday evening. Police sources did not say the raid was related to the Newtown shootings.
"There's been some issues over the last week or two that we're investigating," said Chief Edward DeMarco, of the East Windsor Police Department.
Riverview Gun Sales owner, David LaGuercia, said the ATF agents executed a search and seizure warrant for his firearms records. He said he believes the raid had to do with a former employee or the arrest of a man accused of stealing weapons from the store.
"I can only surmise that this warrant is either directly related to a corrupt employee that I fired in August of this year after being notified of his activity by ATF, or Jordan Marsh, who we caught stealing firearms from us and turned into the police twice this year," LaGuercia said.
Marsh, 26, was arrested in December and charged after police said he walked out of the store with an automatic weapon. He is due in federal court in Hartford at 2 p.m. on Thursday.
Police sources told the Hartford Courant that the store sold Nancy Lanza the Bushmaster AR-15 assault rifle that was used by her son, Adam Lanza, in last Friday's Sandy Hook School shooting.
According to the Courant, the store also sold the guns used by Omar Thornton to kill eight of his co-workers at HDI in Manchester, Aug. 3, 2010.
State Police said Lanza's guns were legally purchased. Thornton's guns were also purchased legally, according to the paper.