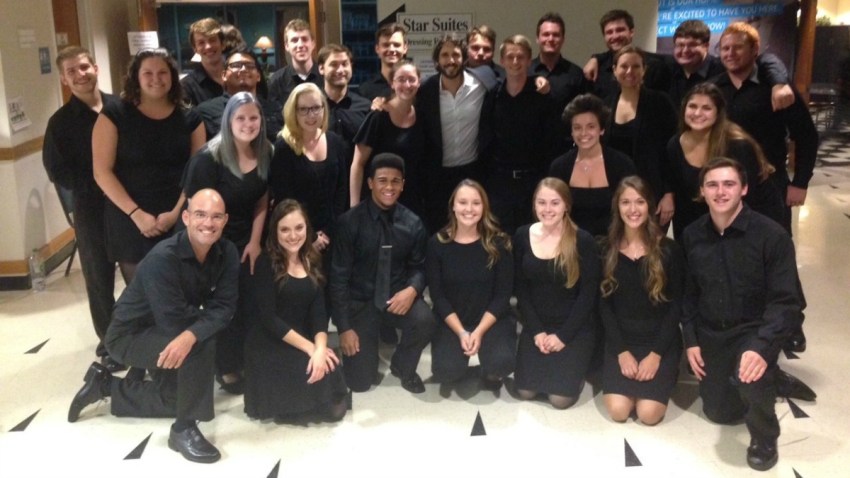 Singer/songwriter Josh Groban wasn't walking alone when he took to the stage at the Oakdale Theatre in Wallingford last week. He had a choir of Connecticut college students performing a couple songs from his new album with him.
"You'll Never Walk Alone" and "Anthem" from Groban's new "Stages" album now have special meaning to Eastern Connecticut State University's Eastern Chamber Singers.
The chorus accompanied Groban with back-up vocals for both the songs live at the concert on Sept. 26.
"It feels absolutely unreal to have been part of this experience," said Tiara Lussier, an English major at Eastern in the class of 2019. "It's amazing coming in as a new student at Eastern, becoming part of such a welcoming group, and only a few weeks into the semester, getting an email saying 'change of plans, we're singing with Josh Groban!' It was a very enlightening experience; it made me realize that music really is what I want to do in life."

They were recruited to perform because they were the "top recommended ensemble in the area," according to a news release from the university.
"I am elated that Eastern Chamber Singers' reputation in the music community has reached such heights that we were sought out for this concert," said David Belles, conductor of the Eastern Chamber Singers. "It is a reminder that hard work, focus and dedication to excellence pays off in the most unexpected ways."