Two Connecticut Walmart stores pulled eggs off their shelves due to Salmonella concerns the Ledge Light Health District raised over codes on the packaging, but health officials determined the eggs are safe and Walmart company officials said no Connecticut stores were affected by a recent recall.
On Tuesday the Ledge Light Health District responded to Walmart stores in Groton and Waterford, concerned eggs sold at those locations might have been part of a potentially contaminated batch from Rose Acre Farms in Indiana, which recalled more than 200 million eggs over the weekend because of possible salmonella contamination.
On Wednesday, the Ledge Light Health District said that the eggs at the area Walmart stores were not associated with the recall and were produced at a different facility.
Katie Baldwin, the supervisor of the Ledge Light Health District, told NBC Connecticut they looked into the issue because a consumer reached out to them saying the eggs they purchased had the same UPC and lot number as those involved in the recall.
Officials went to the two Walmart locations and pulled any eggs with matching lot codes as a precaution.
The recalled eggs have a Julian date range of 011 through 102 printed on either the side portion or the principal side of the carton or package. A full list of lot codes can be found on the FDA's site. A total of 206,749,248 are affected.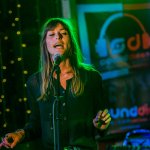 Connecticut was not included in the list of states where the eggs were distributed. Nine states were on the original list: Colorado, Florida, New Jersey, New York, North Carolina, Pennsylvania, South Carolina, Virginia, and West Virginia.
Walmart officials told NBC Connecticut no Connecticut stores were affected by the recall and they believed the confusion may be due to customers looking at a UPC code instead of the plant and lot number.
Consumers should check both the plant number and lot number to determine if their eggs are included in the recall.
According to the US Food and Drug Administration, 22 illnesses have been reported to date.
Salmonella causes serious and sometimes fatal infections, with symptoms that include fever, diarrhea, nausea, vomiting and abdominal pain, according to the FDA.