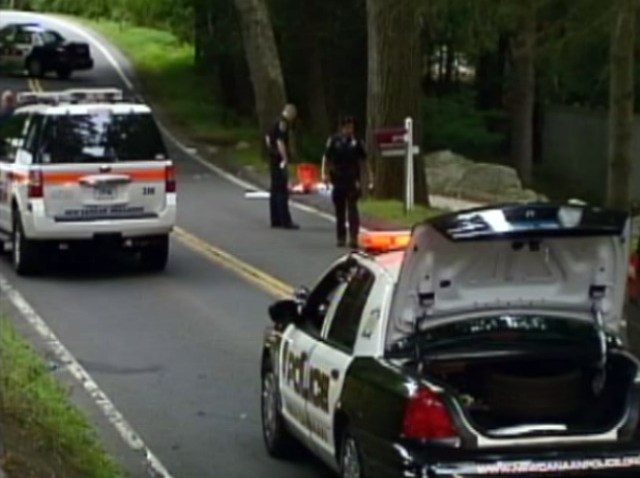 New Canaan Police are looking for the driver who struck and killed Jayarama Krishna, 84, of New Canaan, while he was checking his mail.
It happened around 4:45 p.m on Wednesday afternoon in the area of Oenoke Ridge Road and the Pound Ridge New York State line.
The New Canaan man sustained serious injury to his head and leg and was taken to Norwalk Hospital, where he died.
The mirror from the passenger side of the car was found at the scene of the crash and the vehicle might have right side damage, police said.
The operator of this vehicle is strongly encouraged to contact the New Canaan Police Department. Anyone with information can also call the department at 203-594-3500.