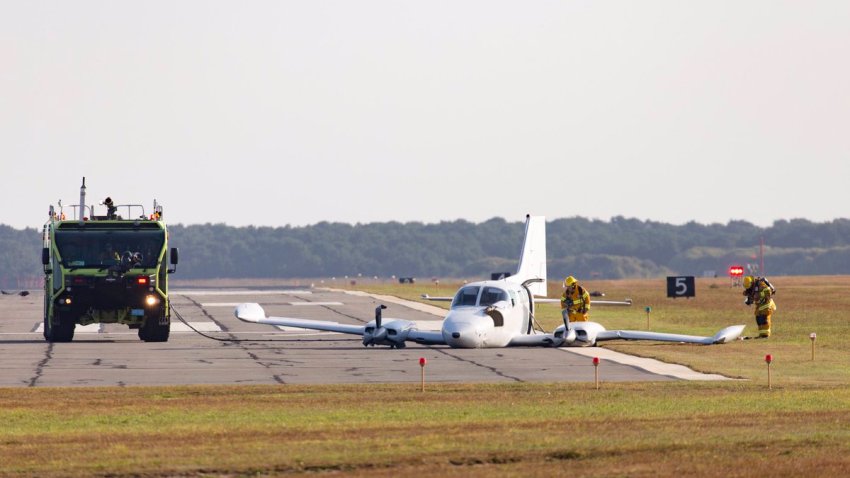 The Nantucket Memorial Airport was closed down Wednesday morning due to an emergency situation involving a private plane.
Nantucket police said that a twin engine aircraft had taken off and landed back down hard around 7:24 a.m.
Police said that the male pilot was seen standing outside of the aircraft. Nobody else was on board during the incident.
The pilot was taken to a local hospital for his minor injuries, according to state police.
The airport was reopened later in morning.