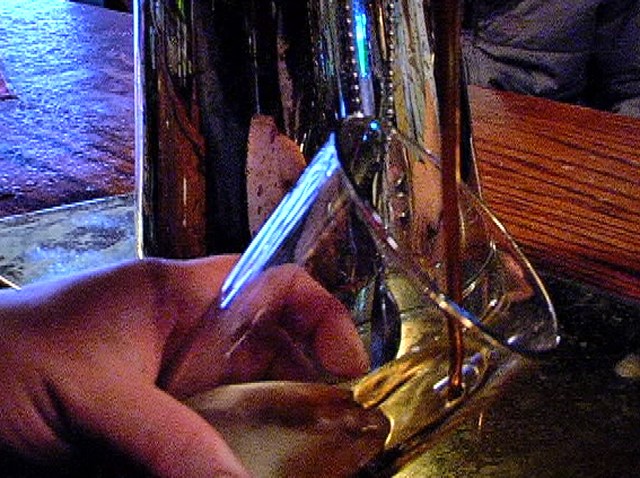 It took less than 100 characters to break the news to fans of a popular bar and grill in Derby that the end is near.
"Sat may 1st after 15yrs the gator will be closing its doors for good.Just as all great things have a beginning they …" the Twitter post says.
The Facebook posting is a little longer.
As the posts says, Tailgators will close its doors after 15 years of serving people from Derby and beyond.
Jorge Tomas, co-owner of the bar, told the Valley Independent Sentinel that the recession is in part to blame.
Business has slowed since March 2009 and he and fellow owner David Sitar could not negotiate a good deal to buy the property and redesign, Tomas told the Sentinel.
"I'm not looking at this as a failure. It's time," Tomas told the Web site. "For 25 years I've given up my weekends. I coach my kids. We come home from a game on Saturday, I have to jump in the shower, come to work and work until 3:30 in the morning."
Over 15 years, the bar has developed a loyal following. Gators has almost 2,000 Facebook fans and many are posting that they are not happy about the closure.
"This is making me so sad. My husband and I had some great times with you guys while we were dating. We haven't lived in the area for a while but when I do come back down there you guys have always been as I drove down Route 34 and I remember some GREAT times!!! You will be missed!!! Best of luck in the future Jorge and Dave!!! XOXO," Emilia Varga Rubino posted.
Others reminisce about nights that might have been a bit too good. We won't post those hear.
Then there are heartfelt messages from band members who said they've never been treated better than by the people of Gators.
"Thanks for a fun 15 years guys! I truly appreciate all the support you've given to the bands I've played with. You are hands down the best bar owners I've ever played for. Best of luck in the future," Adam Robinson posted.
Gators will sign off this weekend with just a normal Saturday night – no party, no DJ, just a regular Saturday night.
The decorations, the Sentinel reports, will likely be sold on eBay.