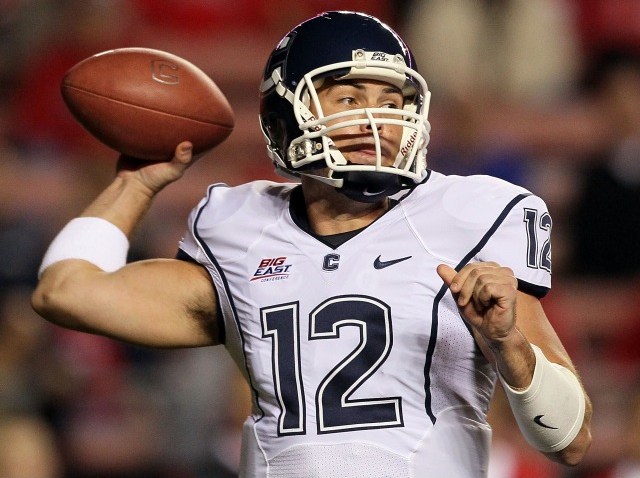 UConn Quarterback Cody Endres has been suspended for the remainder of the season, and he will not return next year, Coach Randy Edsall said Thursday.
Officials from the UConn Athletic Department said on Wednesday that he was suspended for what the school calls "a violation of University policies."
UConn would not say exactly what led to the suspension, but there are reports that Endres failed multiple drug tests.
It is the second suspension for Endres this season.
The junior QB was suspended, along with guard Eric Kuraczea in August. Both returned to the team last month, but head coach Randy Edsall said on Tuesday that Kuraczea had left the team and would be attending a different school next semester.
It is unclear if Kuraczea's departure and Endres' new suspension are related.
Endres was suspended during the preseason and missed the team's first three games of this season. He relieved starter Zach Frazer near halftime against Buffalo on Sept. 25 and started the team's next two games. Endres was 1-1 as a starter since returning. He completed 60 percent of his passes and threw 10 touchdown and four interceptions.
Edsall said redshirt freshman Michael Box will start for the Huskies (3-3) on Saturday at Louisville. Senior Zach Frazer, who started the first four games of the season, will back him up.
Follow us on Twitter @NBCConnecticut, on Facebook, and sign up for breaking news SMS alerts on your phone by texting "CTBREAKING" to 622669.
Copyright AP - Associated Press