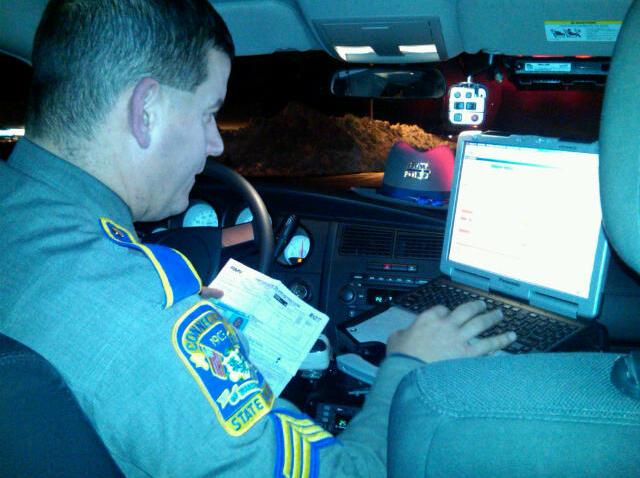 It's not often you see State Police Troopers and Enfield Police Officers riding side by side, but the Friday night patrols weren't your typical dui enforcement. The two agencies paired up and patrolled the streets in unison to get drunk drivers off the road.
"We're looking for mainly any hazardous moving violations. A drunk driver typically does some movements that are predictable. They'll sit at green lights, they'll weave over the yellow line," said Enfield Police Sgt. Charles Grasso.
The effort is especially important to Enfield, which had two alcohol-related deaths in just the past month. The first crash happened on Fletcher Road on
New Year's Day
. The second happened just six days later on Taylor Street.
"We had two all of last year, so it's a problem," said Sgt. Grasso.
So officers hit the road and were on the lookout for people breaking the law. They were targeting drunk drivers but ended up getting other offenders off the road, as well. They responded to a crash on Hazard Avenue, then pulled over another vehicle just down the road. Police say the driver blew a red light and didn't have a valid registration, so he got pulled off the road and ticketed.
Police say it's all about keeping the roads safe.
"If we can get the message out today, that we're stopping and we're going to put our foot down basically and stop everybody drinking and driving and we save one life tonight, excellent," said Sgt. Grasso.
Friday may have been the first night, but it won't be the last night of the joint effort between Enfield and State Police in cracking down on drunk driving.