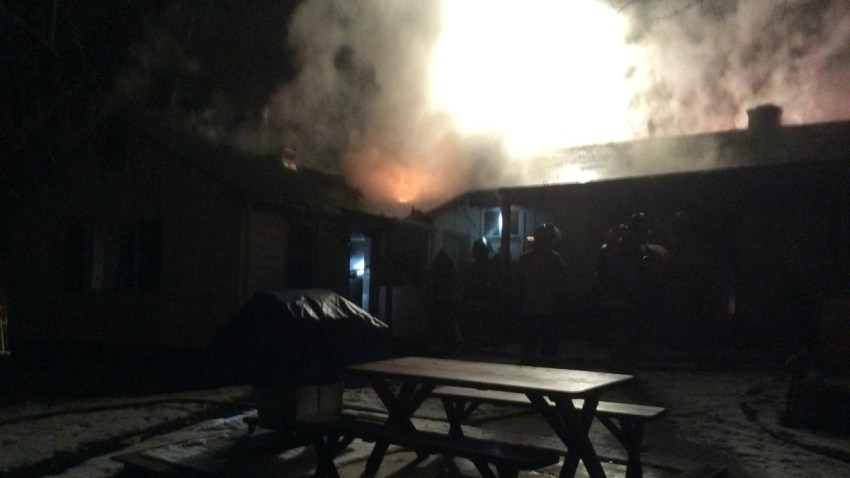 The Red Cross is assisting after fire broke out at a home on Pleasant Road in Enfield this morning and burned the roof and the right side of the home.
The fire department was alerted to a blaze at the single-family home just after 4:30 a.m., Mark Zarcaro, spokesperson for the Enfield Fire Department, said.
The fire was deemed under control at 5:17 a.m.
Officials said the home was being renovated and they are looking into whether a wood stove started the fire.
No one was injured. One person was home and was able to evacuate.