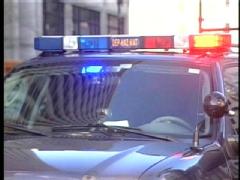 An Enfield woman was killed when a van driven by her mother struck her in a gas station parking lot Saturday morning.
Enfield Police said the accident happened in the parking lot of the King Street Mobil station on Route 5 around 5:00 a.m. Saturday. Norma Post, 39, was hit by a van police said was driven by Carol Dodd, 70, also of Enfield.
Post was transported to Bay State Medical Center in Springfield, Mass., where she was pronounced dead.
Police said that no charges have been filed and the accident remains under investigation.
Enfield's Mayor Scott Kaupin tells NBC Connecticut that Carol Dodd, the driver of the van, is Norma Post's mother.
Mayor Kaupin said Post served on the town's July 4th committee along with her husband Daniel. He said Post was actively involved in her children's school and a church volunteer.