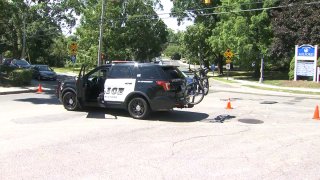 Some buildings were evacuated Tuesday because of a gas leak on Cherry Street in Milford.
Milford police said a few buildings in the immediate area were evacuated as a precaution due to the natural gas leak and Cherry Street was blocked at Prospect Street.
The gas leak is now capped, police said.