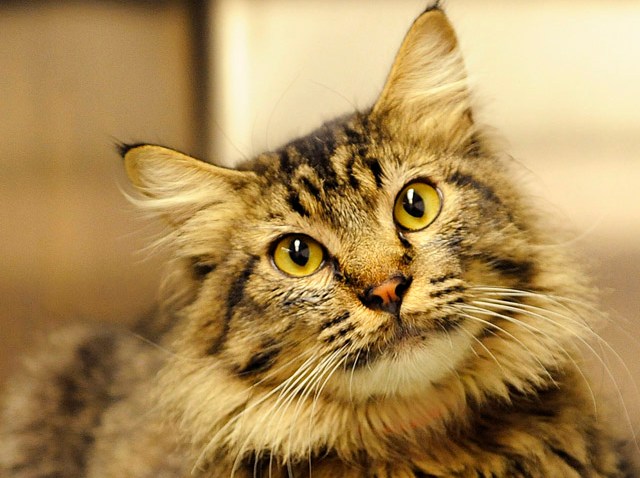 A Middletown man was apparently not happy when his brother's cat jumped near his food. The situation turned to something you might see on Jerry Springer and now there is a protective order, and it includes protection for the cat.
The fight started on Loveland Street after a cat jumped on the counter near Bruce Frost's food, and Frost threatened to kill the kitty, police say.
Then, the fight escalated and Frost, 48, shoved a golf club into his brother's throat, punched him over and over again, pulled his brother off the couch and slammed his forehead into the floor, threatening to kill him, police said.
Frost told cops he's allergic to the cat.
He has a criminal record in Pennsylvania, where he was convicted of attempted murder and making terrorist threats.
Frost was arraigned Monday in Middletown Superior Court on assault and weapons charges. His bond was set at $20,000 and he's due back in court on May 3.
The Middletown Press reports that the protective order includes the cat.