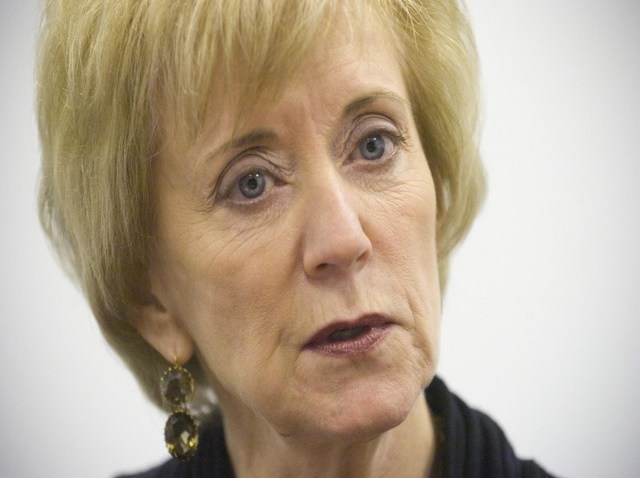 The U.S. Senate race will be between former wrestling executive Linda McMahon and Attorney General Richard Blumenthal.
McMahon fended off a late challenge from former U.S. Rep Rob Simmons to win the Republican endorsement for seat U.S. Senator Chris Dodd will vacate at the end of this term.
"We did it!! Thank you all for your support today! I am honored to be your Republican nominee for U.S. Senate," McMahon tweeted.
McMahon was competing with Simmons and Weston financial expert Peter Schiff in the GOP primary.
Simmons had led the race back when U.S. Sen. Chris Dodd was still planning to seek re-election.
He suspended his campaign in May after losing the party's endorsement to McMahon, then restarted his efforts in recent weeks with TV ads reminding voters his name was still on the ballot.
But McMahon, who spent more than $20 million of her own money on the primary race, largely ignored his re-entry.
Simmons spent the evening at his Stonington home, watching the numbers with a small group of family and friends.
After the Republican convention, Simmons said he wouldn't be spending a lot to campaign, so it was important to him that primary night also be low key.
"The numbers are not trending in our direction tonight, so I have called Mrs. McMahon on the phone and I have conceded the race to her and I've congratulated her and her team for their great victory," Simmons said.
Simmons said he has ruled out an independent challenge and will put his support behind McMahon.
Copyright AP - Associated Press