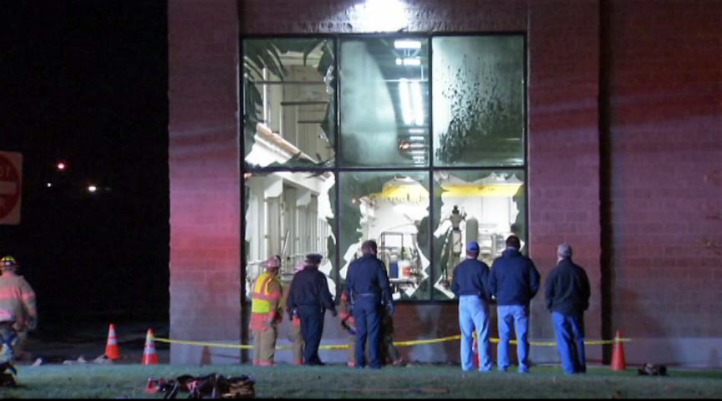 Fire crews were on the scene of an explosion at a Wallingford plastics company early Thursday morning. One person was injured.
The explosion rocked All Molded Plastics Company just before 4 a.m. Wallingford fire and police responded to 3 Fairfield Avenue to find blown out windows.
"First units arrived to find multiple windows on both stories to be blown out," said Wallingford Fire Chief Peter Struble.
Officials told NBC Connecticut seven people were inside. They all had to be evacuated. One employee was taken to the hospital with shrapnel wounds from flying debris. That employee, is expected to be OK.
Chief Struble described the company as a plastics making plant. "It's injection molding they do here they use a lot of high pressure for injection into plastic a lot of piping."
The investigation is still ongoing but it appear one of those pipes, or lines, exploded.
"We also have the DEEP oil and spill coming in we do have a leaking liquid nitrogen tank right now that they'll need to come in and oversee stabilization of," adds Chief Struble.
The sprinkler system went off, causing significant water damage to the inside of the building, but the damage is isolated to the corner of the building where the explosion occurred.