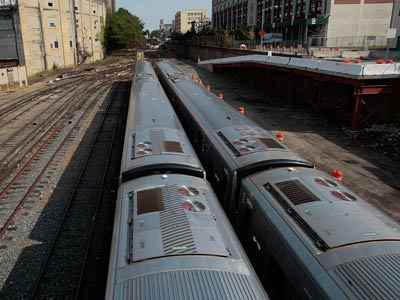 High pressure will dominate Connecticut's weather for days to come, with the only exception being a cold front on Saturday.
Full sunshine will couple with temperatures in the lower and middle 70s through Friday.
The cold front will come through later on Saturday, but it should be a mainly dry passage. As a result, expect a blend of clouds and sunshine with perhaps a stray shower late in the afternoon or evening.
Sunshine returns in force Sunday and sticks around through early next week, with high temperatures in the middle 60s.
The drought is bound to get worse in Connecticut, given that no beneficial rain is in sight over the next 10 days.