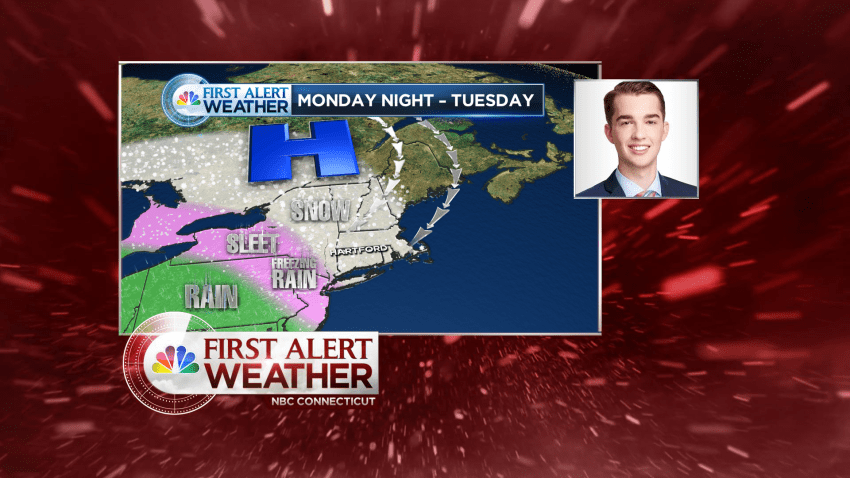 The first winter storm of the season is expected next Tuesday, so NBC Connecticut Meteorologist Tyler Jankoski took to Facebook to answer questions.
With temperatures in the 60s and 70s leading up to Christmas, most people wouldn't think snow is expected as soon as next Tuesday.
Watch the video to learn more about what the First Alert weather team knows about the storm system as of Christmas Eve.
App users should click here to watch the video.
(function(d, s, id) { var js, fjs = d.getElementsByTagName(s)[0]; if (d.getElementById(id)) return; js = d.createElement(s); js.id = id; js.src = "//connect.facebook.net/en_US/sdk.js#xfbml=1&version=v2.3"; fjs.parentNode.insertBefore(js, fjs);}(document, 'script', 'facebook-jssdk'));
LIVE Q&A: First winter storm of the season early next week. Ask away!

Posted by Tyler Jankoski on Thursday, December 24, 2015