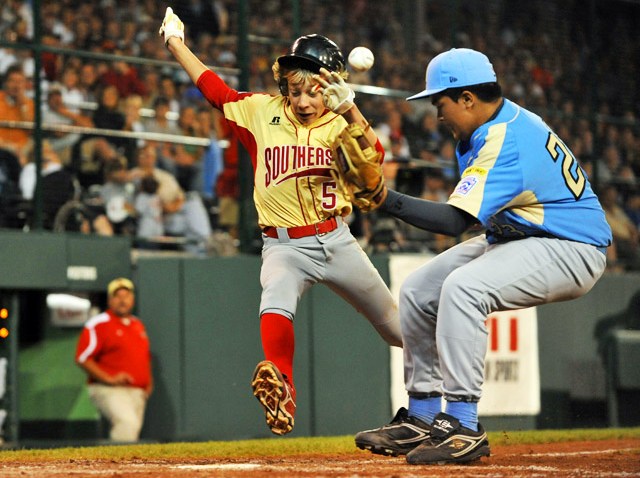 The Little Leaguers from Fairfield are fresh off a big win and heading on one of the most exciting bus trips of their lives so far. They left on Monday for Williamsport, Pennsylvania to play in the biggest show in youth baseball.
"Everybody always talks about it, and I actually get to play in it. It's really, really cool," the pitcher, Nick Nardone, said.
Nardone held Rhode Island to one hit in 5 and 2/3 innings and struck out nine, then handed the reigns to Eddie Magi, who clenched the final out with a high fast ball. That was enough for the Fairfield American Little League team to defeat the team from Cumberland, Rhode Island, 1 to 0, in the New England Regional Championship on Saturday night in Bristol.
"As soon as Eddie struck out that kid, I freaked out. It was really, really cool," Nardone said.
"When I saw him swing and heard the pop of Connor's mitt, I was just, it was awesome," Magi said.
Lead-off hitter Tommy Ryan homered in the third inning.
When the two teams met on Aug. 6, Cumberland defeated Fairfield, but Saturday's regional championship was the deciding game on who would advance to the championship.
This is Fairfield American's first trip to the Little League World Series and the third trip a team from Connecticut will make to the LLWS in two decades.
Shelton qualified in 2008 and the team from Trumbull won the Little League World Series in 1989.
Fairfield will play Auburn, Washington, the winner of the Northwest Regional, in Game 1 on Friday afternoon at Volunteer Stadium in Williamsport, Pennsylvania.
The Little League World Series championship will take place on Aug. 29 at Howard J. Lamade Stadium in Williamsport.
"It feels so awesome. No matter what happens, it will be awesome," Magi said. "We had a great run if we win or lose it will still be awesome."