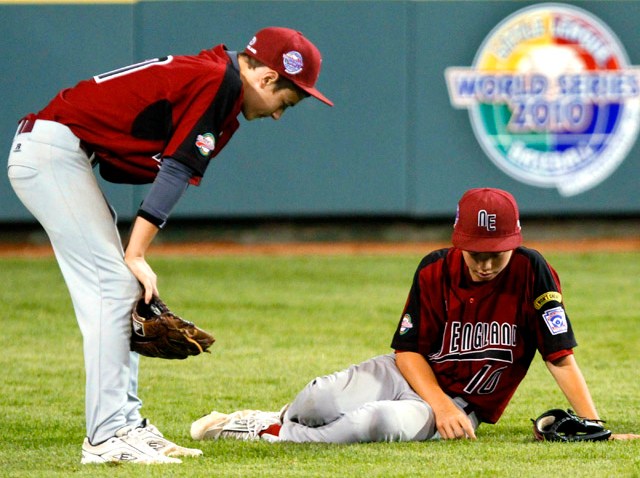 The storybook ride to the Little League World Series has ended for the team from Fairfield.
After winning their first game on Friday, the Connecticut team lost 9 to 5 on Tuesday night to Auburn, Washington loss in front of more than 11,000 fans at Lamade Stadium in Willamsport, Pennsylvania.
Fairfield won their first game against Auburn, but lost the last two, including a 14 to 1 setback to Pearland, Texas.
"It's the end to a great ride," Fairfield coach Chris Daley told the Stamford Advocate. "They were one of the last six teams in the United States playing baseball and one of the last 12 in the world.
Auburn led 4-0 in the third inning, but Fairfield answered when Nick Nardone rocked a three-run homer to left-center field to cut the advantage to 4-3. That was as close as the Connecticut kids would get.
Still, no one can take anything away from these 12 kids, the first group ever from Fairfield and just the third from Connecticut since 1989 to make it to Little League's "Big Dance."
"The Fairfield Little League made us all proud with their tremendous season," Gov. M. Jodi Rell said in a statement. "The players represented our state with great heart and sportsmanship. Congratulations to each and every one of them and to their coaches and parents who committed so much of their time to make sure the youngsters had a summer that they will remember for years to come."
It certainly has been a summer to remember.
"It was a great summer and a magical season. It's the experience of a lifetime," Daley said. "It's memories that these guys are going to have forever."