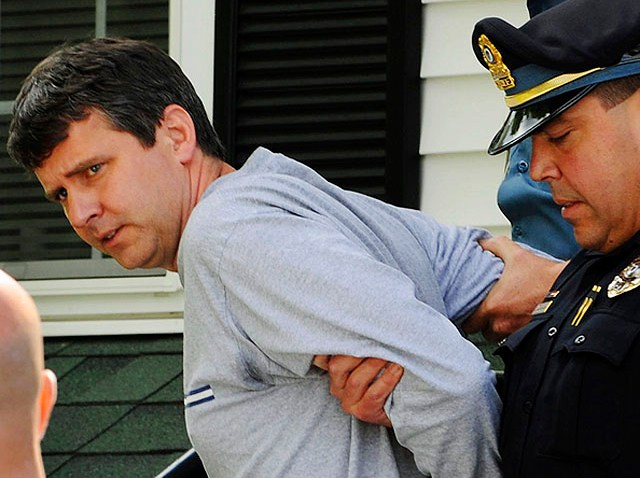 For the first time since her sister, mother, niece and nephew were brutally murdered in their Winchester, Mass. home, the sister of Laura Stone Mortimer is speaking out.
"Last week we lost four incredible souls, and nothing will ever completely absorb the pain that this tragedy has left behind," said an emotional Debra Stone Sochat.
Sochat says it's a tragedy that will never be completely explained.
"Everyone asks, 'Why did this happen?' The truth is, we don't know and we may never know," said Sochat.
A week ago, police in
Winchester, Massachusetts
found the bloodied bodies of Laura Stone Mortimer, her two-year-old
Charlotte
, her four-year-old Thomas and her mother
Ellen Stone
. A day later, the children's father,
Thomas Mortimer IV
, was arrested and charged with their deaths. The Avon-native has pleaded not guilty, even though police say he left two handwritten confessions in the house.
"We will not talk about the circumstances that have stripped us of my mother, my sister, my nephew and my niece. Rather we want to tell you who they were," said Sochat.
The family says Ellen, the grandmother, was a selfless person who put others ahead of herself. It was a trait she passed down to her daughter, Laura, who was a smart, loving mother who family says "embraced life with an energy few can muster." Charlotte, who would be three in July, was a dare devil who loved adventure, while Thomas was a little boy who others loved to be around.
"We will always know that we were blessed to have them in our lives," said Sochat.
The family plans to honor the young children by establishing a foundation for a church preschool in their names at the
Parish of the Epiphany Church
in Winchester.