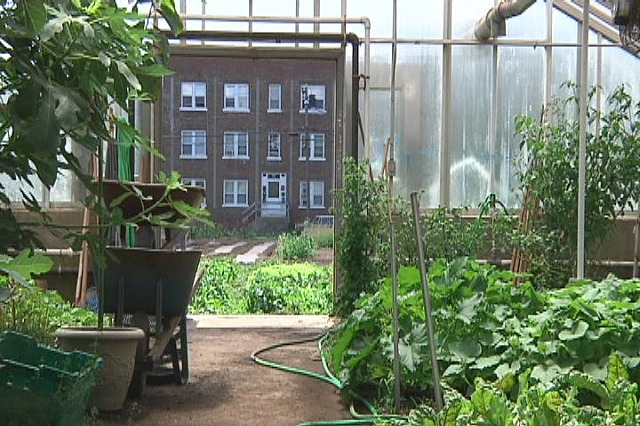 Nestled among the busy city streets of New Britain is one of the city's best-kept secrets.
Urban Oaks Organic Farm, a three-and-a-half acre farm located in the middle of the city, prides itself on its organic homegrown vegetables, herbs, flowers and fig trees.
"12 years ago this was an abandoned florist that was the biggest eyesore in the city of New Britain and we were asked if we wanted to do something about it," farm co-founder and general manager Michael Kandefer said.
After two-and-a-half years of cutting down trees, clearing brush, bulldozing and rebuilding greenhouses, the farm opened it's doors 12 years ago.
"The reception has been great. It was a little slow in the beginning but now people love us not only in New Britain but in the surrounding towns," Kandefer said.
Scattered among the three greenhouses and various fields are endless varieties of fresh grown organic produce.
Urban Oaks Organic Farm hosts a farmer's market, open to the public, every Friday afternoon and Saturday morning.
Roughly 300 people travel to the farm each weekend to experience the fresh fruits and vegetables.
Before Urban Oaks moved to the space, the lot was full of abandoned greenhouses left behind by a florist who went out of business. The lot was described as one of the most blighted spots in New Britain. Since Urban Oaks has revitalized the large lot, the neighborhood has gone through a dramatic change.
"I think the neighborhood is safer. It's a lot more friendly, people walk on the streets again, people are walking their dogs and people come here to shop," Kandefer said.