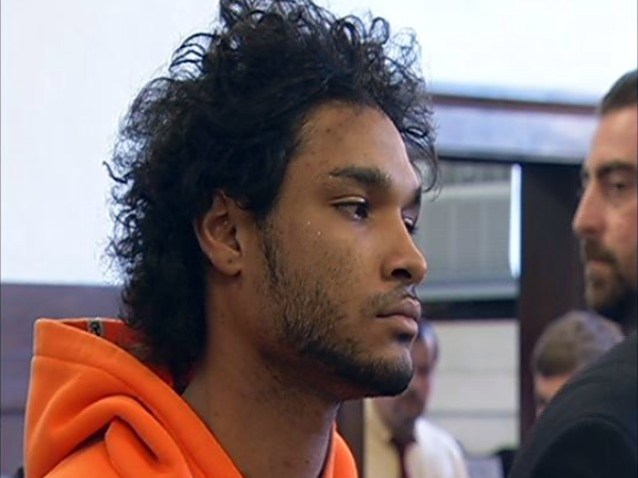 A weekend house party turned deadly with just a sip of a drink. Now a young man is dead and his father is looking for answers.
Daniel Petrillo, 21, is accused of single-handedly turning a house party into the scene of a gruesome murder on Saturday night, police said.
While throwing a party at his home on Westerleigh Road, he lost his temper after Josiah Alexander, 23, took a sip from one of his bottles of booze, police said.
Witnesses said Petrillo threatened Alexander with a gun and forced him to buy marijuana to make up for the liquor, but it wasn't enough.
In a fit of rage, Petrillo stabbed Alexander repeatedly and followed him up the street, police said. According to the police report, a witness saw him stand over Alexander and say "That's why you're bleeding" and started to laugh.
Alexander's father, who didn't want to give us his name, said things never should've gotten that far.
"It could've been avoided over just a drink of liquor. He told them he was sorry and concerned about it," he said.
He's also convinced Petrillo is covering for his friends.
Multiple stab wounds show more than one person attacked his and maybe even held him down, he said.
"I hope that police catch the rest of them. There are more of them involved in that situation. One might take the wrap, but there are more involved," he said.
Petrillo's family was in court and his mother insisted her son is incapable of hurting anyone. He babysits for his sisters and takes care of the house, she said.
"The family is not doing well. His father and his multiple sisters and brother are all in a state of shock. They cant believe it." Leo Ahern, Petrillos attorney, said.
Ahern said his client has no criminal record and was attending school to become a truck driver. They are set to return to court on Nov. 30 and plan on entering a not guilty plea.