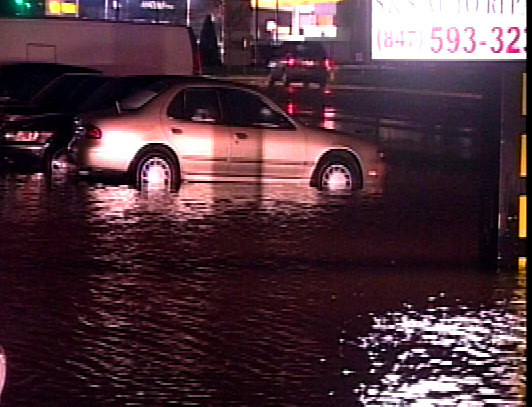 This week, President Obama's administration delivered a blow to residents and businesses who suffered damage in the March floods by denying individual aid. Now, many people want to know why.
That seems to be a multi-million dollar question, one officials tell the Day of New London that the Federal Emergency Management Agency doesn't have specific answers to.
That answer is something officials tell the newspaper they need as Rell feverishly works on drafting up an appeal. The clock is ticking and she has just 30 days.
Rell received a letter on Tuesday, from Elizabeth Zimmerman, an assistant FEMA administrator in Washington, that says preliminary damage assessments conducted in five counties, including New London, "revealed that the damage to the private sector was not of the severity and magnitude to warrant the designation of individual assistance under the major disaster declaration," the Day reports.
However, in Zimmerman's case the letter did not point specify reasons Connecticut failed to make the cut.
Some factors taken into account include deaths, the amount of major damage as well as the number of people who are insured and what level of coverage they have, the Day reports, but FEMA does have include criteria when deciding whether or not to provide assistance.
As you can imagine, this federal decision has a lot of local residents and town officials up in arms.
They were hoping that extra money would help neutralize the uninsured losses of home and business owners.
The Day.com reports that a call to Zimmerman's office on Wednesday was not returned.