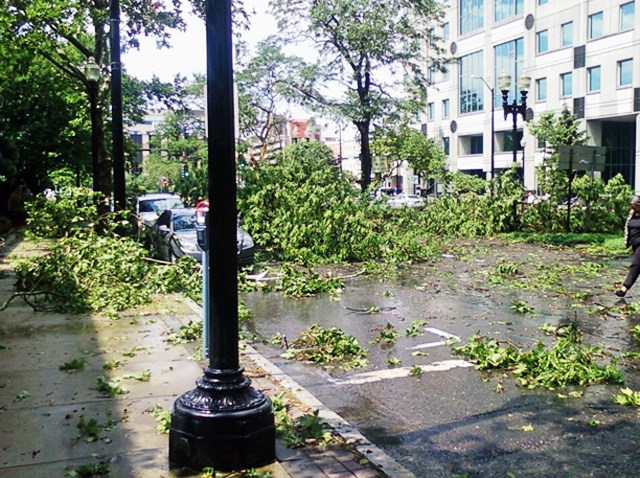 Officials with the Federal Emergency Management Agency were in Connecticut on Monday to assess damage from a tornado and severe storms that ripped through Bridgeport on Thursday.
FEMA officials met with the mayor, public works and emergency management officials and American Red Cross disaster aid workers, a spokeswoman for Bridgeport Mayor Bill Finch said.
According to the National Weather Service, Thursday's 100-yard-wide tornado packed 100 mph winds and traveled less than a quarter mile.
It partially collapsed several buildings, damaged others, tore off roofs and knocked down trees and power lines.
City officials say it's remarkable no one died and there were few injuries.

Bridgeport officials ask residents, businesses and non-profit agencies to call the city's Emergency Operations Center at 203-579-3829 to report storm-related damage, according to the Connecticut Post.
The city will be documenting the addresses and locations affected by the storm to provide information to FEMA.

Copyright AP - Associated Press