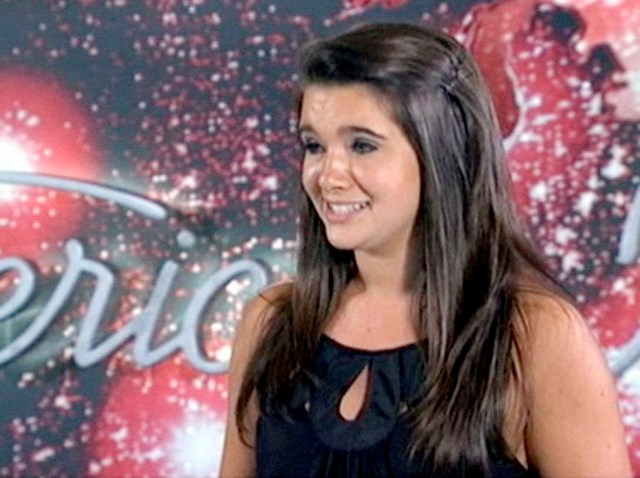 One judge thought she just might win it all -- but not this time.
Katie Stevens, 17, was booted from American Idol on Wednesday. Unfortunately, this was familiar territory for the Middlebury teenager who had landed in the bottom three before.
This time her sassy performance of Jimmy Reed's "Baby What You Want Me to Do" was not enough to win over the public.
Some of the judges liked her performance with judge Kara DioGuardi telling her she did a "good job." But Simon Cowell called it "a bit annoying."
When the news came that Stevens was going home --- tears welled up in her eyes.
Fans at home were stunned and sad but still believe this is not the last we will hear of Katie Stevens.
"I'm optimistic she'll be going places. It's sad though," Kim Ferrara, a high school friend tells the Republican American.
Stevens ended the night with a final performance of the Beatles' "Let it Be." and said she would tell all her Middlebury and Pomperaug High School friends about "all the amazing people I met, about all the amazing things I did."
Even Governor Jodi M. Rell tried to rally support for Stevens -- issuing a statement on Tuesday urging everyone in Connecticut to vote for Katie.
On Thursday, Rell denied that she brought the teen bad luck.
"I didn't jinx her, " Rell told the Hartford Courant. The governor said Connecticut should be very proud.. and she hopes to meet the Idol contestant someday.
Stevens had tugged at America's hearts with her story of how she was competing to cheer up her grandmother who suffers from Alzheimer's Disease.
"I know that my grandma's really proud of me and that she knows I've already succeeded greater than a lot of people have," Stevens said, according to the Hartford Courant.
A season-high 34-million votes were cast. The other contestant eliminated from the show was Andrew Garcia. Two contestants were eliminated since judges opted to save Michael Lynche last week.
But it's not quite over yet -- both Garcia and Stevens will get tour with the rest of the top 10 contestants this summer.