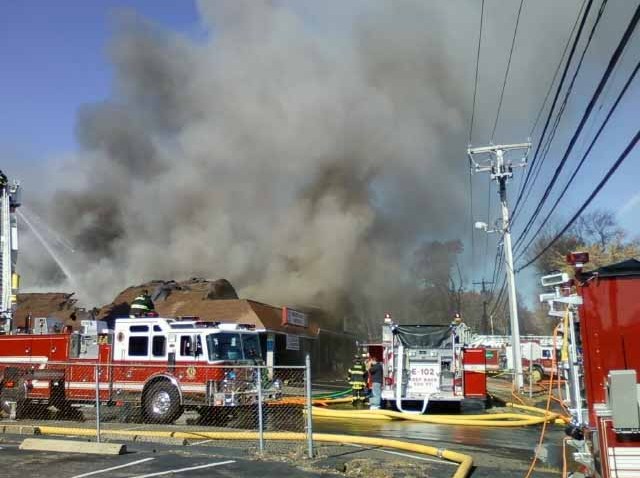 Firefighters from several companies are responding to a fully involved fire at Fairfield County Indoor Shooting Range in Monroe and about two dozen businesses and some homes have been evacuated and Stepney Elementary School is closed for the day.
The school is closed because of a lack water pressure related to efforts to extinguish the blaze. The school posted an alert on the district Web page.
The shooting range where shares a building with a roller skating rink, officials said, and the building was evacuated.
The fire broke out on Wednesday morning at Arms & Munitions, Fairfield County Indoor Shooting Range, at 193 Main St., Monroe.
The range carries a range firearms and amunition, according to its Web site. It was not scheduled to open for business until noon.
Main Street, which is also Route 25, is closed in both directions between Old Newtown Road, Judd Road and Knollwood Place, according to the state Department of Transportation.
The other side of the building is Skate Time.
More information will be posted when it becomes available.
Follow us on Twitter @NBCConnecticut, on Facebook, and sign up for breaking news SMS alerts on your phone by texting "CTBREAKING" to 622669.