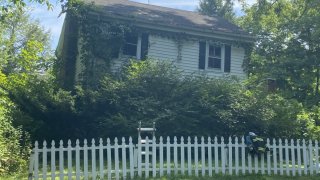 Officials are investigating after a fire left a woman dead in Monroe Friday morning.
The blaze broke out at a home on Bagburn Hill Road at about 9 a.m.
Authorities said they received a call from a passerby reporting smoke coming from the home. When crews got to the scene, they saw heavy fire on the first floor.
The blaze was extinguished relatively quickly, however a woman living in the home died in the fire.
"We extend our sincere condolences to the family of the deceased, and we thank our mutual aid partners for their assistance in rotating out crews and providing station coverage while on scene crews contended with the hot weather and challenging conditions inside the home," firefighters said.
The Monroe and state police fire marshals are investigating the cause of the fire.