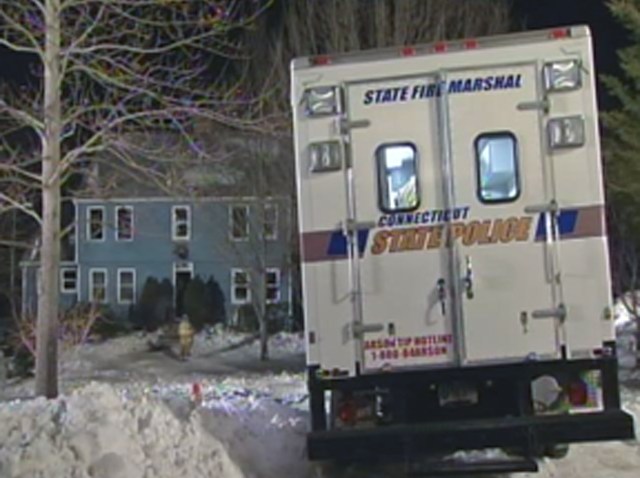 One woman and two pets were killed in a fire in on Philo Curtis Road in Newtown early Thursday morning.
Firefighters responded to the house in a residential of town just after midnight and found Marianna Mormando, 55, in her bedroom on the second floor of the home.
Mormando was home alone when this fire started, fire officials said.
They do not know her name, but she and her husband married last year. He was at Danbury Hospital on Thursday morning, talking with officials, who are trying to determine when he left the home.
Fire officials believe the fire started in the family room. Crews extinguished the flames quickly and contain the blaze to a few rooms.
The fire does not appear to be suspicious, officials said. The state fire marshal's investigation is focused on the family room area, where most of the fire damage was found.
The rest of the house had more smoke damage than fire, fire officials said.

Copyright AP - Associated Press