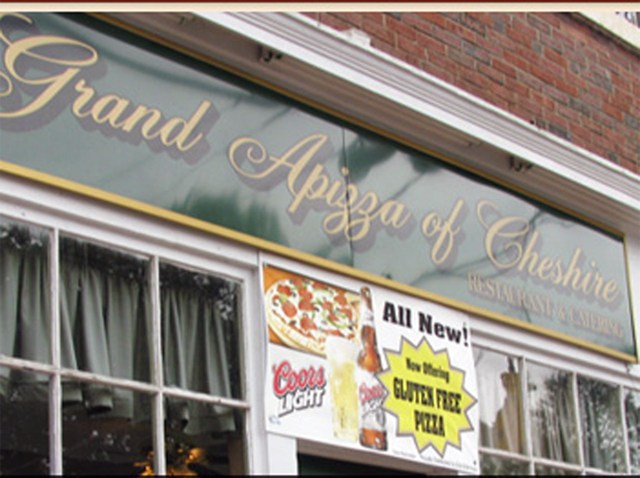 A fire at Grand Apizza, at 5 South Main St. in Cheshire, on Thursday is out and damage was limited to the kitchen.
Earlier in the day, the fire caused traffic problem at Routes 10 and 16 with traffic being squeezed from four lanes to one.
Firefighters believe the fire started in the ductwork.
The family-owned Grand Apizza was established in 1955. The restaurant also has a sites in Clinton and Sedona, Arizona.