A fire ripped through the abandoned Lincoln Lake Lodge in Colchester on Tuesday, according to a fire coordinator.
Flames could be seen shooting through the building on Linwood Cemetery Road near Wall Street.
Big plumes of black smoke could also been seen in the area.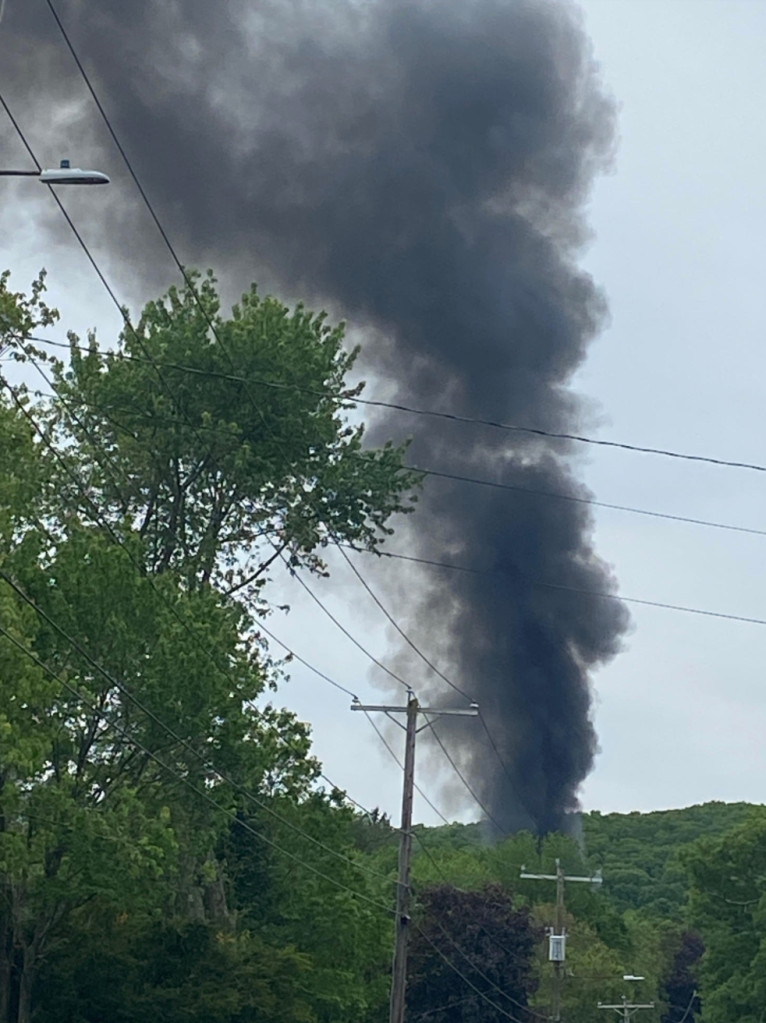 It's unclear what may have started the fire.
The extent of the damage is unknown at this time.